The first time she evacuated for a major hurricane, Tracey Beckom left her Groves home without emptying her refrigerator, an oversight she and thousands of other Southeast Texans regretted when they returned to find a long power outage had transformed chilled food into rancid mush.
If practice shapes performance, a generation of local residents was ready only to deal with false alarms and minor storms in September 2005, before Hurricane Rita's 120 mph winds mangled the region, wrecked the power grid and stranded people from necessities they had taken for granted.
"I had never evacuated before," Beckom said. "We pretty much threw clothes together and left. ... Everything was so new and mind-boggling."
Days before Rita's landfall on Sept. 24, the storm swelled to a Category 5 hurricane. Wind speeds reached 175 mph. Many residents, familiar with wall-to-wall national media coverage of the devastation Hurricane Katrina wrought on Louisiana and Mississippi less than a month earlier, didn't need coaxing to evacuate.
But they didn't know what to take with them or how to prepare the homes they left behind.
After returning, more than 4,000 people across the region required temporary housing in travel trailers as they faced for the first time the difficult, long process of rebuilding their homes in an area that lacked essential services.
Five people were killed in Beaumont a couple of days after Rita, poisoned by carbon monoxide from a running generator inside their apartment.
Meanwhile, insurance payouts were slow to materialize.
"We weren't prepared," said Angel Murphy, who during Rita was a 27-year-old Port Arthur resident dealing with the first major hurricane of her life and the first of any kind as the mother of two young children.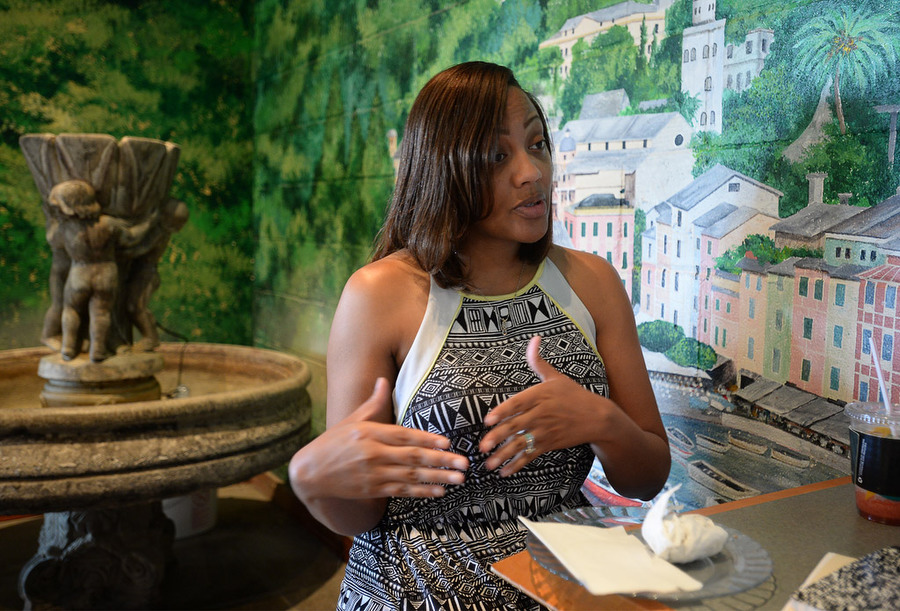 Long seen by many as a ready-made excuse to miss work or school, hurricane evacuation in this case was not a vacation, but the opening salvo in a series of problems residents did not know how to manage.
Next time, the region's adults will have personal experience to pull from when making decisions. Remembering shortcomings is another matter, however. Emergency officials publicly worry that years without a hurricane can lull people into a false comfort.
Getting Out Just the Beginning
Ten years after Rita, experts say evacuation problems seen then could repeat themselves, because improvements to Southeast Texas roadways have not kept pace with population growth.
Shelter was among the problems that arose during the Rita evacuation. Stuck in traffic on roads swollen by evacuees from Houston, some Southeast Texans changed their plans on the fly. Others relied on plans insufficient for a major hurricane, spending hours in high-stress traffic without outdistancing the storm.
Publicly funded hurricane shelters could ease the headaches, said Gary Jones, who was the acting regional FEMA director during Katrina and Rita.
Jones said the federal government should invest in hard-shelled facilities in coastal areas that could serve as large, regional evacuation shelters. The idea gained traction before Jones retired three years ago, but it has mostly languished since, he said.
Outside of storm season, the buildings could be used for other purposes, so long as they are convertible to feed and care for a large number of people. The idea is similar to the partially FEMA-funded dome in Lumberton, a performing arts building during the school year and a shelter for first responders in times of disaster. But the facilities Jones has in mind are on a larger, costlier scale.
"All the [federal] money has been put toward terrorism, and I'm not saying that's not needed, but you can't let your guard down," Jones said. "That's what happened before Katrina. You've got to remember that Mother Nature is always there.
"You can't deter a hurricane," Jones continued. "If it's coming, it's coming. You can't stop it. There's not enough guns and ammunition to [stop] it."
How Far is Far Enough?
Beckom was one of many locals interviewed who sheltered in Toledo Bend, only to find out later that her destination was still in the storm's path. Rita cut off electricity and water at the East Texas lakeside resort, which was about 120 miles from their Groves home.
When her parents left Toledo Bend immediately after to return home, they took the generator with them knowing that most of Southeast Texas would likely be without power for a while, leaving the Beckoms in the dark. They cooked bacon on a barbecue pit.
A couple days after Rita blew through, the Beckoms tried to return to Groves. They stopped at a roadside store to buy food but found mostly bare shelves. Beckom's hungry 6-year-old daughter subsisted on candy.
As they approached the coast, they were turned away at a state checkpoint enforcing a mandatory evacuation order. Beckom's truck ran out of fuel on the way back to Toledo Bend. She parked it at Buna High School, about 80 miles south of the campsite, and piled in with her husband and daughter.
When she returned home to Groves several days later, she found the putrid refrigerator. She saw her demolished carport. She learned that the liquor store where she worked was destroyed.
For adults grappling with Rita's aftermath, the unforeseen issues were a departure from the minor storms they were accustomed to. For children, Rita left an awe-inspiring and scary first impression.
Kayla Waldrep, a 9-year-old living in Vidor during Rita, remembers the drive back home. Trees were twisted, splintered, halved and uprooted. Debris lined the roads. Wooded areas were cleared, if not of trunks then of bark and leaves. She remembers seeing her home's whirlybird roof vent in her yard.
The Waldreps, too, were returning from Toledo Bend. Kayla remembers her family fidgeting with the antenna on a battery-powered radio once power went out at the camp. She remembers lying on air mattresses during the storm. She remembers her aunt wore shoes while she slept in case she had to wake up and run.
"I was terrified," Waldrep said.
During the recovery, her post-storm lifestyle veered in and out of childhood normalcy. She searched for candy through military-purposed Meals Ready-to-Eat, the rations produced to feed soldiers. Her family used a gas-powered stove to heat water to mix with cold well water at bath time. She passed school-less days like she did during summer vacation, playing outside.
"It doesn't even feel real anymore," Waldrep said.
That's a sentiment that worries emergency officials, who caution that Southeast Texas again has gone long enough without a major storm for people to forget how to prepare for the annual threat. Ike seven years ago was the last hurricane to hit Southeast Texas.
"The thing that we've always got to be guarded against is complacency because if a storm doesn't occur in a couple of years, it's human nature for people to get a little complacent," said Pat Santos, a top official in Louisiana's office of homeland security during Hurricane Katrina. "We saw and continue to see what happens when that occurs."
Col. Joseph Booth, the former executive director of the Stephenson Disaster Management Institute at Louisiana State University and a private emergency management consultant, said coordinated efforts to make Gulf Coast residents aware of their personal responsibilities during disaster are taking root but that there is room to grow.
Booth cited a 2013 Red Cross survey that shows two out of three Gulf Coast residents are at least somewhat concerned of being in harm's way because of a hurricane or flood. Two out of three Atlantic and Gulf Coast residents reported putting together a disaster supply kit.
Conversely, the survey also shows that less than half of Atlantic and Gulf Coast respondents have an evacuation plan. At 47 percent, the number did not change from Red Cross' 2007 survey.
"Everybody should be prepared to withstand three to five days of no support — no electricity, no water, no nothing," Booth said. "Life is still uncertain. We really don't know what we're going to have to face. The magnitude of disaster is different."
The Texas Tribune and the Beaumont Enterprise partnered for a project looking at the 2005 evacuation of Southeast Texas ahead of Hurricane Rita and whether a similar catastrophe can be avoided when the next big storm hits. This website was developed and designed by Ryan Murphy and Ben Hasson.