*Correction appended
Police officers in Texas unholstered their guns and fired at suspects in at least 656 incidents between 2010 and 2015.
At least.
That total is undoubtedly incomplete. It includes only 36 of the state's largest cities from which The Texas Tribune was able to obtain information, often by prying it out of reluctant departments through public records requests. The level of detail provided for individual incidents varied by city, and some said they don't track data on shootings in which no one is hurt.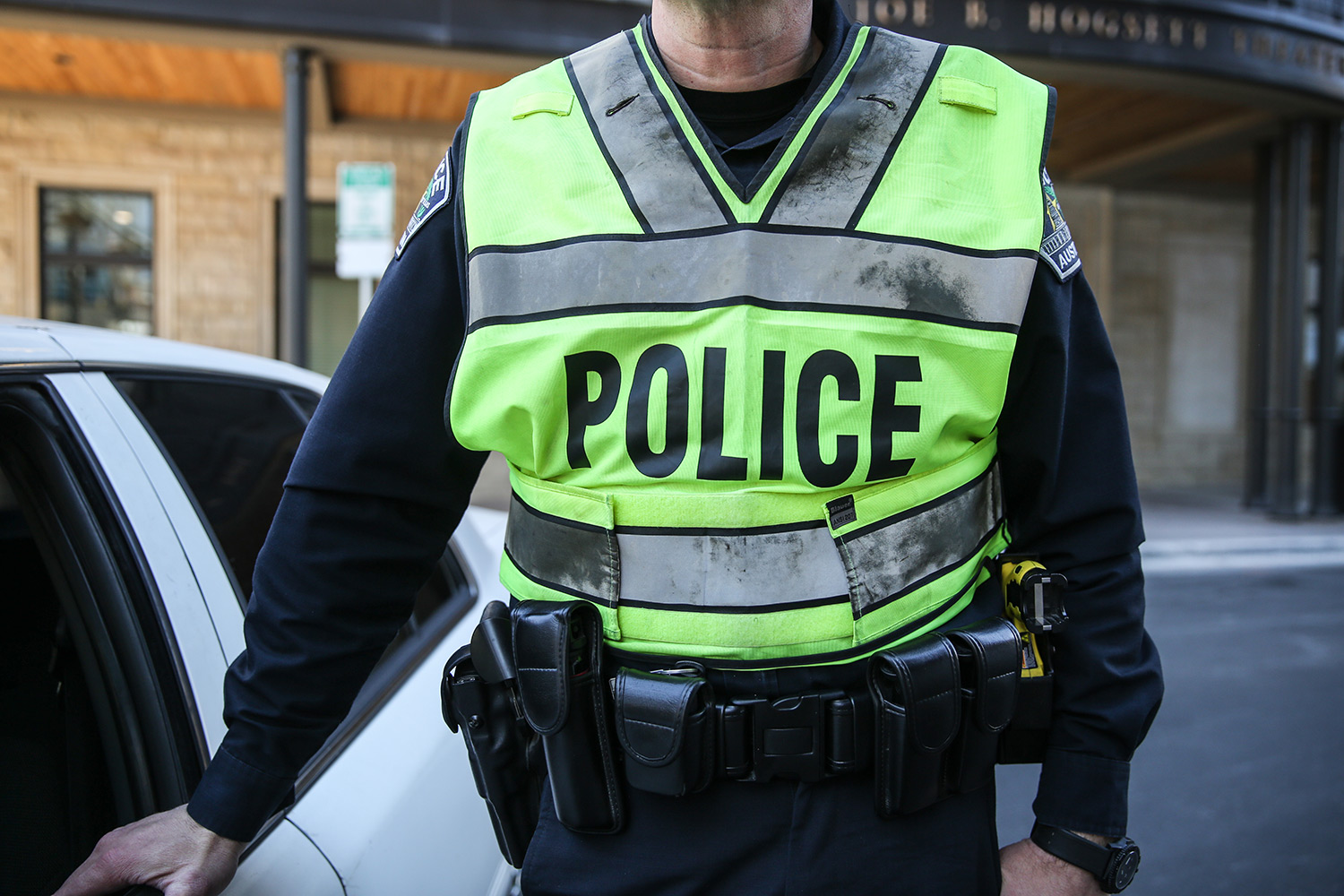 If information is key to understanding when and why Texas police officers shoot at people, the public, police officials and state lawmakers are working with woefully incomplete facts and figures, and are left to guess at the realities of police use of lethal force. Because there is no consistent, statewide effort to collect such data, discussions and policy debates are largely driven by the most recent, most controversial shootings.
Anyone interested in knowing, for instance, whether Texas police disproportionately shoot at minorities, or are good at de-escalating situations without resorting to lethal force, are flying blind.
"When we don't have a really solid knowledge base or data to pull from, people will tend to fall back on anecdotal cases they hear reported in the media," said Kevin Buckler, a criminal justice professor at the University of Houston.
The Texas Tribune spent almost a year attempting to collect information on police shootings from departments in the state's 36 largest cities, which have a population of 100,000 or more, and was able to confirm 656 fatal and nonfatal shooting incidents involving 737 individuals that occurred between 2010 and 2015. Those 36 cities make up almost half of the state's population.
It remains impossible to determine exactly how many more times police officers in Texas pulled the trigger, and the data vacuum isn't just about total shooting incidents. At a time when much public attention — and political debate — is focused on police shootings of minorities, it is also virtually impossible to know how many shootings in Texas involve Hispanics, the state's largest minority group, because some departments don't distinguish between race and ethnicity in their records.
Frustration over the lack of readily available, standardized and reliable data on police shootings is widespread among lawmakers, criminologists and the general public, particularly after several deadly shootings — like those in Ferguson, Missouri, Minnesota and Baton Rouge — that have garnered national attention.
With such an information void in Texas, it's difficult to find a starting point in assessing police interactions with communities — and any possible reforms or solutions, said Durrel Douglas, co-founder of the Houston Justice Coalition. "If we can't get there, it's absolutely frustrating," Douglas said. "We have absolutely nothing to even start with."
The FBI tries to collect nationwide data, but its statistics are incomplete and riddled with mistakes. Texas lawmakers passed legislation in 2015 requiring statewide reporting, but those efforts won't capture all police shootings in the state.
Access to comprehensive information rests almost completely in the hands of local police departments. Departments in big cities, such as Houston and Dallas, post information on every police shooting on their websites. But a list from most departments can only be obtained through an open records request — and often after a fight over what information should be made public.
For example:
Corpus Christi and Pasadena say they don't specifically track officer-involved shootings.
Pearland does not want to release information on any police shooting.
While Wichita Falls investigates all police shootings, it doesn't track data on police shootings that involve off-duty officers.
San Antonio said shootings that involved off-duty officers are not specified on their officer-involved shooting logs and only documented on a case-by-case basis.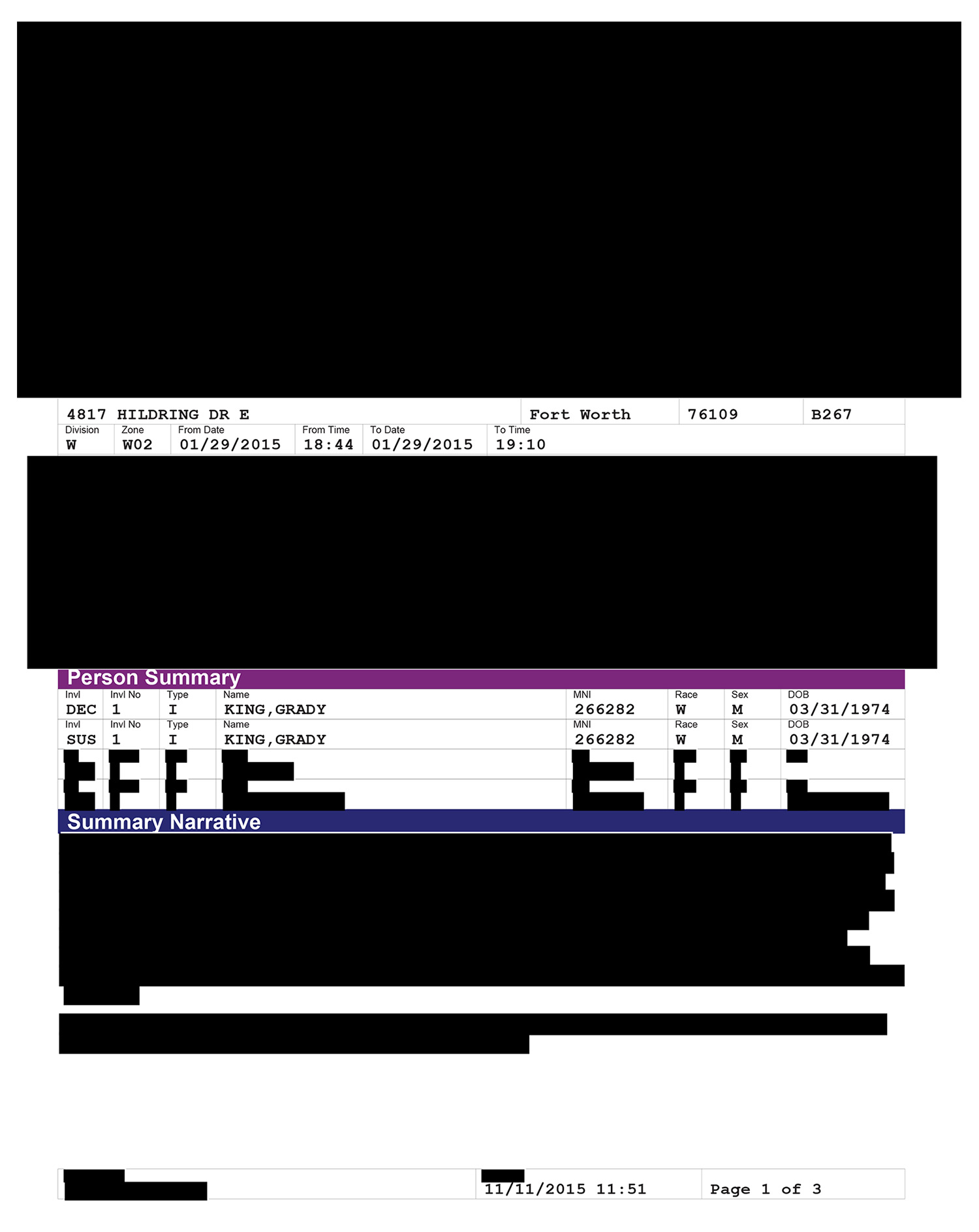 Some departments readily handed over information in response to open records requests. A handful sought to withhold parts of their data under exemptions in the Texas Public Information Act, which requires the release of some records kept by government agencies.
A number of  departments, including Pasadena, insisted they could not compile a list of shootings unless they were provided with an identifier for the incident, such as the date of the incident or names of individuals involved. During the time period requested by the Tribune, a Pasadena officer was indicted for his actions in a 2011 shooting; he has since been acquitted by a Harris County jury.
National record-keeping efforts are also inconsistent. The FBI's database of police shootings — based on voluntary reporting by departments, which fluctuates from year to year — only includes fatal shootings, and even those are often undercounted.
From 2010 to 2014, the latest year for which FBI data is available, the Tribune confirmed at least 198 fatal shootings by the 36 departments examined. But it appears at least 89 fatal shootings were either not reported to the agency or reported incorrectly.
Additionally, the FBI's incomplete database only counts fatal shootings, which the Tribune's analysis shows made up just 36 percent of all shootings in Texas during that time.
Calling the current system a "travesty," the FBI has said it plans to revamp its system for tracking police shootings in 2017, including expanding reporting to note other injuries caused by police. That would still miss instances in which police shoot but miss. From 2010 to 2015, 142 of those incidents made up more than one-fifth of all shootings in Texas' biggest cities.
For many years, Texas police departments have been required to report to the Texas attorney general's office every instance in which someone died in police custody — including deaths after shootings or during an arrest.
Changes by the Texas Legislature in 2015 were supposed to expand on this reporting. As of September, police departments are required to tell the attorney general every time a police shooting results in a fatality or injury.
Since the requirement went into effect, a handful of departments have been slow to file reports, surpassing the 30 days allowed under the law. Corpus Christi has yet to report a December shooting during which a 21-year-old was shot by police and treated for non-life threatening injuries; the department wrote about the shooting in its police blotter.
The Legislature also required police departments to post those reports on their website, but some departments had not published them as of late July — almost a year after the requirement went into effect.
For Texas lawmakers pressed to address police issues similar to those reverberating in other areas of the country, crafting legislative solutions to improve police-community relations has been a challenge with no way to gauge the extent of the problem, said state Rep. Eric Johnson, a Dallas Democrat who was behind the legislation increasing reporting requirements.
"Ferguson impacted me the same way it impacted a lot of African-Americans, particularly African-American males growing up in an urban environment," Johnson said. "The relationship between the police and the community has always been a very complicated one."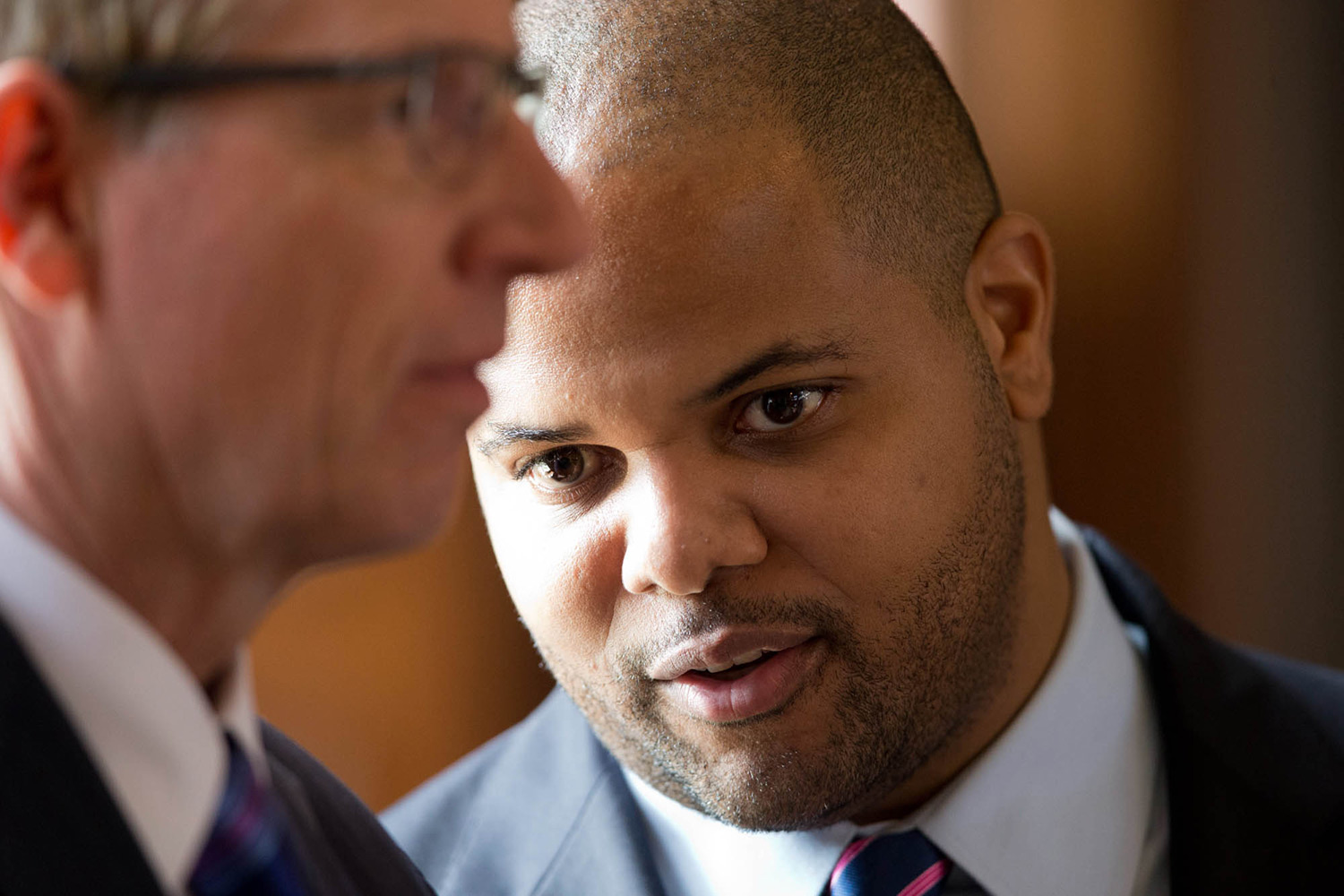 His efforts came out of Ferguson — where Michael Brown, an unarmed black 18-year-old, was fatally shot in 2014 by Darren Wilson, a white police officer — and the national conversation on police shootings "that sort of spilled over," which made clear that there was little information available on shootings and how often they occurred in Texas, he said. But it was no easy feat.
His legislation quickly drew concerns from police associations about what information would be publicly released. They feared some information could influence legal proceedings or make targets of officers involved in shootings. Some lawmakers were worried that reporting on every shooting would overburden police departments.
In an effort to obtain a comprehensive database "without upsetting the delicate balance politically," the final version of the legislation — which was backed by the Combined Law Enforcement Associations of Texas — did not require reporting the names of individuals involved in shootings and left out shootings during which an officer shot at someone but missed.
"We definitely believe in transparency," said CLEAT spokeswoman Melinda Smith. "At the same time, we want to be sensitive to both sides — the public and officers — for any private information that needs to be withheld."
But even with the strides Texas made with the creation of that database, it doesn't serve as a comprehensive barometer of all police shootings. Police departments across the state appear to be complying with the reporting requirements, but the legislation has no enforcement mechanism.
Additionally, departments are not required to report shoot-and-miss incidents.
And it's unclear whether even with the new reporting that Texas will be able to obtain a clear understanding of who is shot at by police. The Texas database allows for distinguishing between race and ethnicity in the report that is filed with the AG, but many departments don't make that designation on the ground. Although Texas is 39 percent Hispanic, it appears Hispanic individuals shot at by police are often misidentified as white.
It's virtually impossible to know the share of police shootings that involved members of the state's largest minority group in the six years' worth of records obtained by the Tribune. In those records, many individuals with Hispanic-sounding surnames were listed as white. While surnames do not necessarily indicate race or ethnicity, it's easy to assume that individuals in some cities were incorrectly identified by police. For example, police in El Paso — where the population is almost 80 percent Hispanic — listed no individuals shot at by police as Hispanic on incident reports.
It's like taking "a very important leg out from underneath you," said state Rep. Joe Moody, D-El Paso.
"There is a conversation— not just in Texas but across the country — that people of certain ethnicities encounter completely different realities when dealing with law enforcement," Moody said. "So how do we get to the bottom of that in Texas, in our own communities if we don't have accurate data?"
Disclosure: The University of Houston has been a financial supporter of The Texas Tribune. A complete list of Tribune donors and sponsors can be viewed here.
Correction: A previous version of this story incorrectly stated that 738 individuals were involved in shooting incidents with police. It was 737 individuals.
Feedback or tips? Send an email to unholstered@texastribune.org. To republish this story, view our guidelines and the plain text of this story.