Police officers arrived at a North Austin apartment building on May 25, 2015, after Cassandra Bolin's boyfriend requested a welfare check. Armed with a handgun, the 31-year-old woman refused to come outside and threatened to shoot herself and officers if they would not leave her alone.
After a long standoff, Bolin confronted police, pointing her gun at herself and then at officers, who shot and killed her.
When police shoot a mentally ill person, calls inevitably follow for providing officers more training in how to de-escalate situations and deal with mental health issues.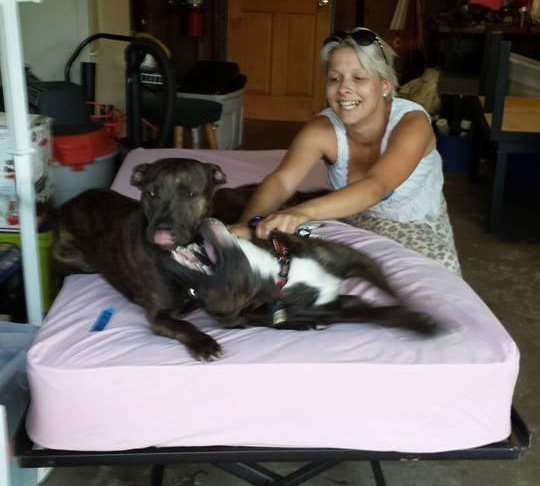 Training does help, police and experts say. But when an unstable individual appears to pose a real threat to officers or others, police will shoot.
Bolin was one of 37 individuals with known mental health issues whom police officers shot or shot at over a six-year period in Texas, according to information from 36 of the state's largest cities compiled by The Texas Tribune.
Twenty-six of those people died, 10 were injured and an officer shot at but missed one. Twenty-two people had a firearm and one had a BB gun, seven had knives and at least three were unarmed. In four other cases, individuals used non-traditional weapons – a pen, screwdriver, scissors and a police officer's baton.
Those cases — when officers knew before arriving that mental illness was a factor — make up a small fraction of the 656 total shooting incidents in the cities studied by the Tribune. It is impossible to calculate what part mental illness might have played in other shooting incidents.
It is also impossible to gauge how often police were able to defuse situations involving mentally ill individuals without having to resort to lethal force. In a majority of the cases, officers shot only after issuing several verbal commands or trying nonlethal techniques.
In 2012, Houston Police officer Matthew Marin shot and killed Brian Claunch, a 45-year-old double amputee with paranoid schizophrenia, in an assisted-living facility. His weapon: a ballpoint pen.
Marin and his partner responded to a disturbance call at Healing Hands Assisted Home Care, where Claunch was demanding his caretaker give him a cigarette and soda. After officers arrived, Claunch refused to show his hands, advanced toward officers and cornered Marin's partner. Seeing Claunch wielding a "shiny object," Marin shot and killed the man. A year later, the Houston Police Department cleared Marin of any wrongdoing.
On July 5, 2015, a "distraught" and "suicidal" Richard Munroe called Austin police to his home in the middle of the night. When officers arrived, Munroe stepped outside with a gun, waving and pointing it at himself. Munroe would not put his gun down, so officer Matthew Murphy jolted Munroe with a Taser charge, but it didn't stop him. When Munroe pointed his weapon at Murphy, Murphy and two other officers, John Nelson and Stephen Johnson, shot and killed Munroe. A Travis County grand jury decided not to indict the officers.
To draw useful lessons, all police shootings should be reviewed on a case-by-case basis, said Seokjin Jeong, an associate professor of criminology and criminal justice at the University of Texas at Arlington.
"It's extremely difficult" to judge the numbers, he said, because there are no valid and reliable statistics on police shooting incidents involving mentally ill individuals.
Texas requires police officers to have crisis intervention and de-escalation training before they start patrolling. Crisis intervention training teaches ways to minimize use of force with subjects who are mentally ill.
In most cases, by the time police find themselves facing a potentially dangerous person with mental illness, it's likely because the system has already failed, and experts say it's really on the front end that solutions to mental health-related shootings should be pursued.
In one case, a Dallas police officer was fired for shooting a man who was standing still, and a Dallas County grand jury indicted him on an aggravated assault charge. The case has not yet moved forward.
In that case, Bobby Bennett reportedly was off his medication and acting violently with a knife in a cul-de-sac in Dallas in 2013. When police arrived, they found Bennett seated in a chair with the knife. After he rose from the chair but did not advance, officer Cardan Spencer fired four rounds at Bennett, striking him once. His injury was not life-threatening.
Police initially said Bennett held his knife in a threatening manner, but surveillance footage did not support that account. A neighbor's camera recording showed Bennett simply stood up when confronted by officers. Spencer's trial was recently set for Dec. 12.
Beyond the 16 hours of recommended instruction in crisis intervention training and mental health code for basic peace officer training, officers can take an additional 40 hours of advanced training and be certified as mental health officers, an official designation by the Texas Commission on Law Enforcement. More than 7,000 officers have the certification, according to the commission. Those responders are better prepared for crises involving mental illness, and they work with their local mental health authority and other resources to help divert mentally troubled individuals from the criminal justice system.
Some agencies require all officers to be certified mental health officers, while others have only a few officers who receive the advanced training and work primarily on mental health cases. The state and national crisis intervention associations recommend the extra training.
In Dallas, all officers are expected to be trained mental health responders in case of a crisis where a specialized intervention team may not be available. Anyone can suffer a crisis anywhere, said John Dornheim, special projects director with the National Alliance on Mental Illness Dallas branch.
Dornheim, also the board president of NAMI Texas, has trained police officers on responding not just to crises but to mental health issues across the board.
"When someone is slumped over their desk, their office is dark, their supervisor has called and said they're really concerned about Joe Smith," officers don't just send that person to the hospital. They look for services to address his needs, Dornheim said.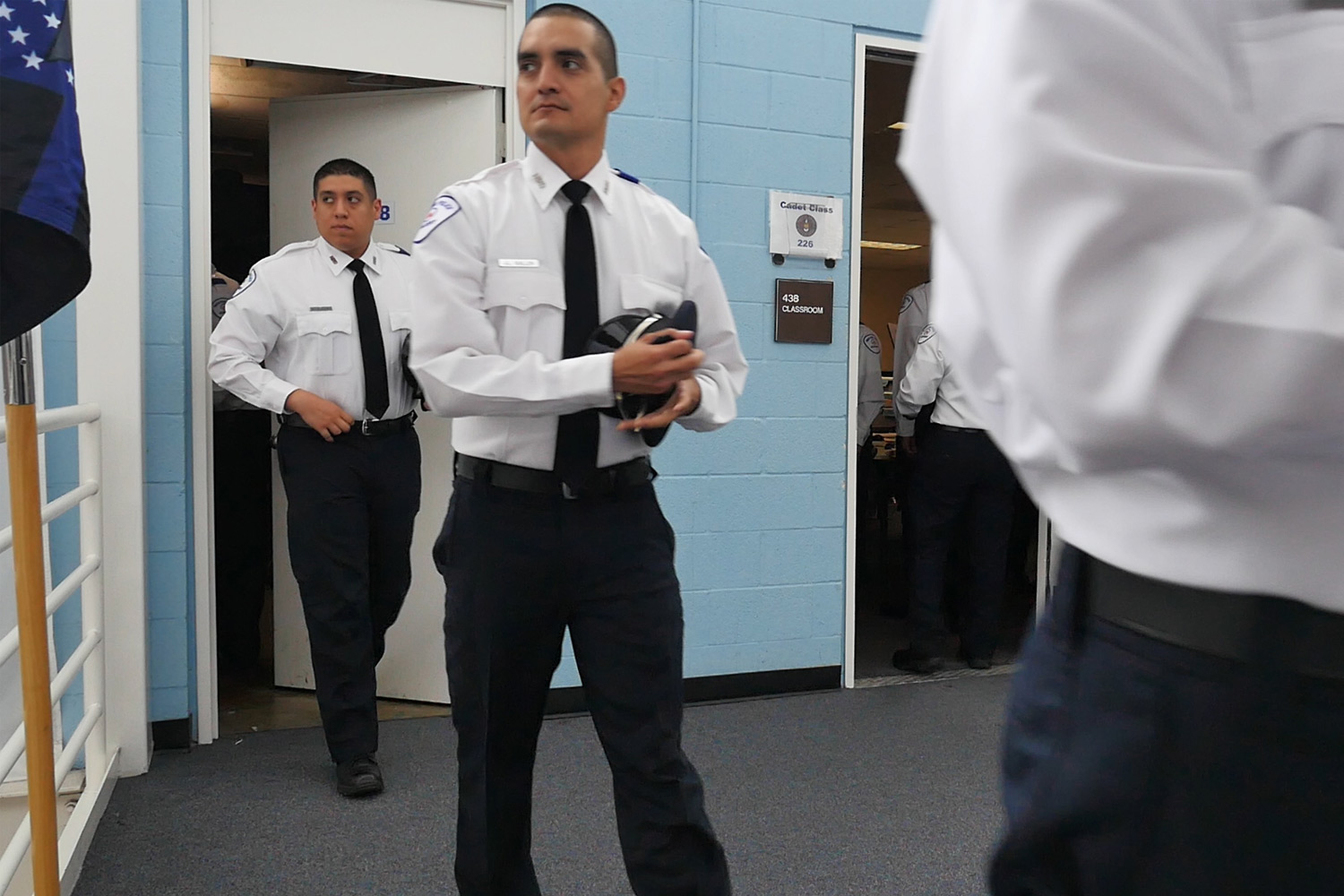 Officers need enough information to offer help when needed, he said, and "so they can identify somebody in a mental health crisis and be careful themselves, because if somebody is, say, suicidal, it's also very likely that they're homicidal."
In Bolin's case, police tried for hours to persuade her to leave peacefully. Bolin stepped out a few times to yell at officers before going back inside. At one point, police fired a bean bag round at Bolin, but it didn't seem to affect her. Bolin went back inside and returned moments later, pointing her gun at herself and then in the direction of police. Officer Robert Pfaff fired three shots at Bolin.
Her death could have been avoided, said close friend Pamela Bach. Bolin, who moved to Texas from Minnesota, had a tough childhood, Bach said. A ward of the state without a healthy family environment, she developed a distrust of authorities, Bach said.
"Should've just let her talk to someone who could talk her down," Bach said.
The Austin Police Department said it would not comment on specific shootings. The police department works with local mental health professionals in crisis intervention scenarios. If officers determine that someone is a threat to themselves or others, they generally conduct an emergency detention and take custody of the person to be evaluated at a psychiatric facility, said Lt. Brian Jones, who supervises the Austin Police Department's crisis intervention team.
Officers need to know the environments they are walking into, Jeong said. That includes having dispatch officers identify calls as mental health-related and send the appropriate responding personnel, he said. Otherwise, force might be used when it could have been avoided, Jeong said.
But when a mentally ill person is armed and a threat to officers and others, "the No. 1 goal of officers when they're responding to the scene is the preservation of life," Jones said, adding that in most cases, incidents end without having to fire on the person.
"I can personally say that we were mostly successful, many, many more times than we were unsuccessful," he said.
Sometimes lethal force is necessary to end a threat, even if the threat is posed by a mentally ill person, said Laura Usher, manager for criminal justice and advocacy with NAMI.
"The more that there can be preparation, systemic preparation, the less that there'll be this pressure on the officer in that moment to resolve a dangerous situation," Usher said. "We live in a culture where potentially anyone could have a gun, and I think that that really shapes how afraid police officers are of the people that they are interacting with and vice versa."
Disclosure: The University of Texas at Arlington has been a financial supporter of The Texas Tribune. A complete list of Tribune donors and sponsors can be viewed here.
Feedback or tips? Send an email to unholstered@texastribune.org. To republish this story, view our guidelines and the plain text of this story.