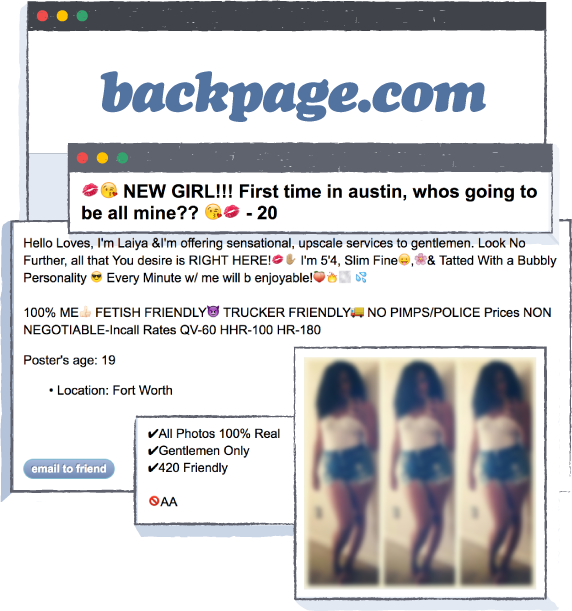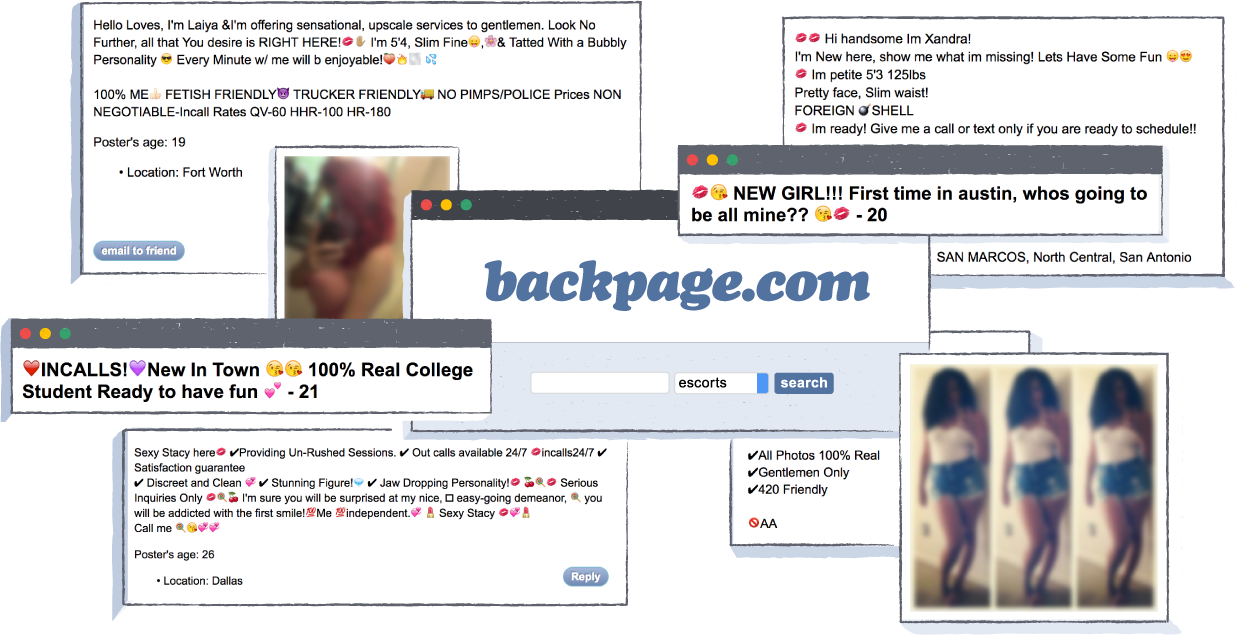 You don't have to dredge the backwaters of the Internet to find underage girls sold for sex online.
The pimps who exploit them use more than a dozen major websites to advertise commercial sex. The most notorious is Backpage.com.
The website's visitors can scroll through thousands of listings in their area, tailoring searches to their personal tastes. Sometimes, the language in the ads is overt, spelling out exactly who and what is for sale. Often, it is coded, with certain phrases and symbols indicating, for instance, that the girl being advertised is underage.
The Dallas-based company, whose top executive was arrested in Texas last year on charges related to selling minors for sex, has long faced accusations that it facilitated sexual exploitation. As public awareness of sex trafficking has grown, so has the political pressure facing Backpage. A series of lawsuits, anti-trafficking campaigns and a congressional inquiry into the website culminated in the January closure of its adult section, but similar ads continue to appear elsewhere on the site.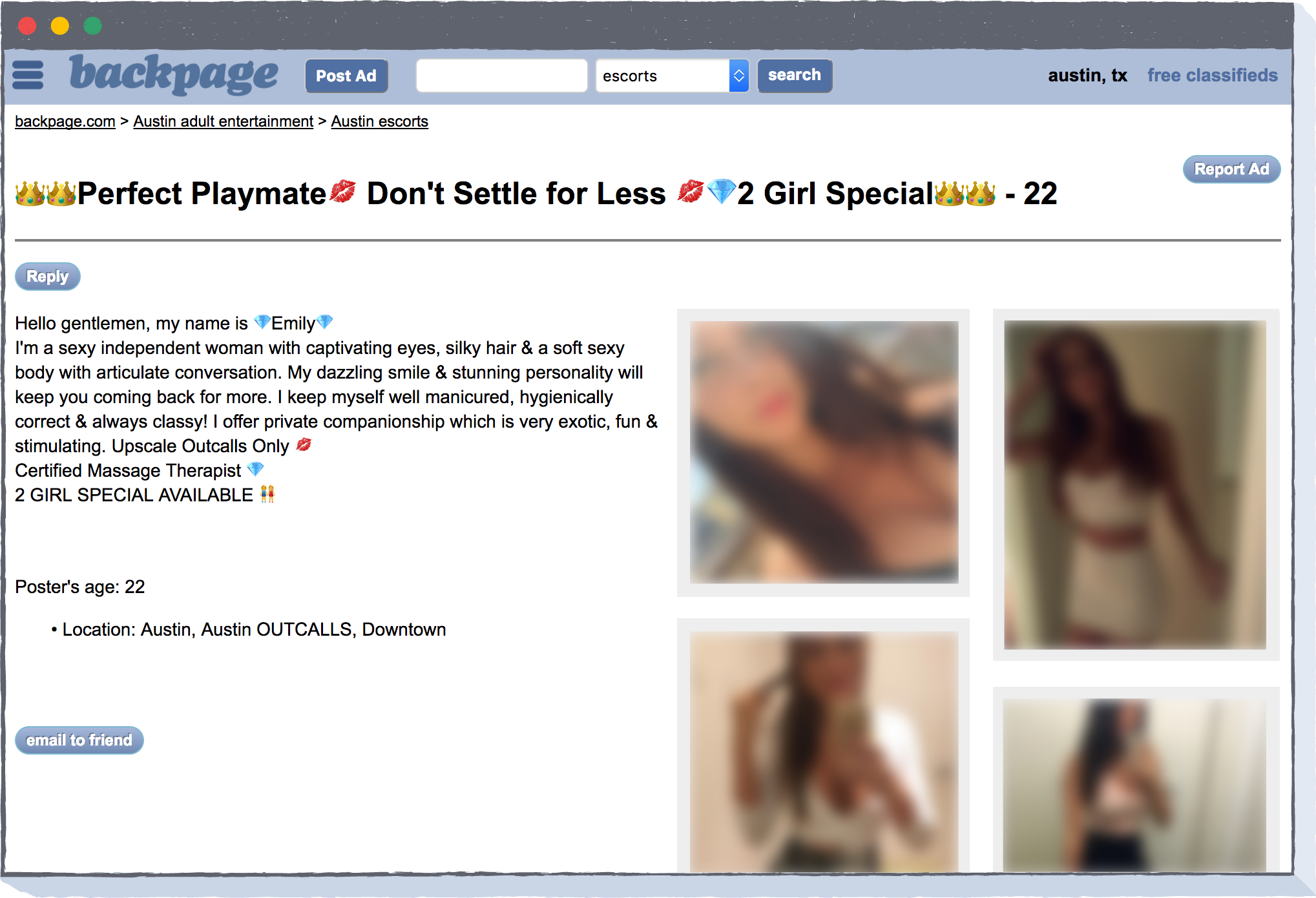 The news was hailed as a victory by Texas politicians and child welfare advocates, but it's unclear how much it will curtail online trafficking in the state. With the closure of the website's adult section, police detectives and prosecutors expect the underground enterprise to simply find a new portal. If that happens, they will lose a relatively cooperative partner when it comes to handing over information for use in criminal investigations.
Take a tour of the commercial sex trade's most recent marketplace, hidden in plain view. The phrases we've highlighted below, culled from a Texas Tribune review of adult listings in the state over a three-month period, share common clues authorities use to identify underage victims.
A crown emoji suggests the girl in the advertisement has a pimp and is not working independently.
"New in town," "sweet," "fresh" and "spinner" suggest the girl is young and potentially underage.
The "two-girl" phrase could be an indication that at least one of the girls is underage, and the other is responsible for making sure she goes through with the sex act.
🔥💋 Upscale incall available now 💦
An incall means the girl invites the client to meet her at a specific location. "Upscale" suggests she is working out of a nice hotel.
100hhr New in town ! Puerto Rican California Princess 👑
Advertisers often use code to indicate the price of sex, but many ads on Backpage don't even bother hiding what they're doing. This one indicates a price of $100 for half an hour.