Where Harvey's effects were felt the most in Texas
According to a preliminary analysis by the Federal Emergency Management Agency, at least 156,000 properties may have been affected by the floodwaters of Hurricane Harvey. At least 68,000 are located in Harris County.
FEMA's damage modeling is based on parcel data and coastal and river flood gauge levels, and does not account for damage that may have been caused by wind or levee breaks, nor does it take into account that structures on a property may be elevated.
Read more of our Harvey coverage, including how to offer help to those in need.
Use the map below to explore the data. FEMA's data collection and analysis is ongoing — we will continue to update the map as more information becomes available.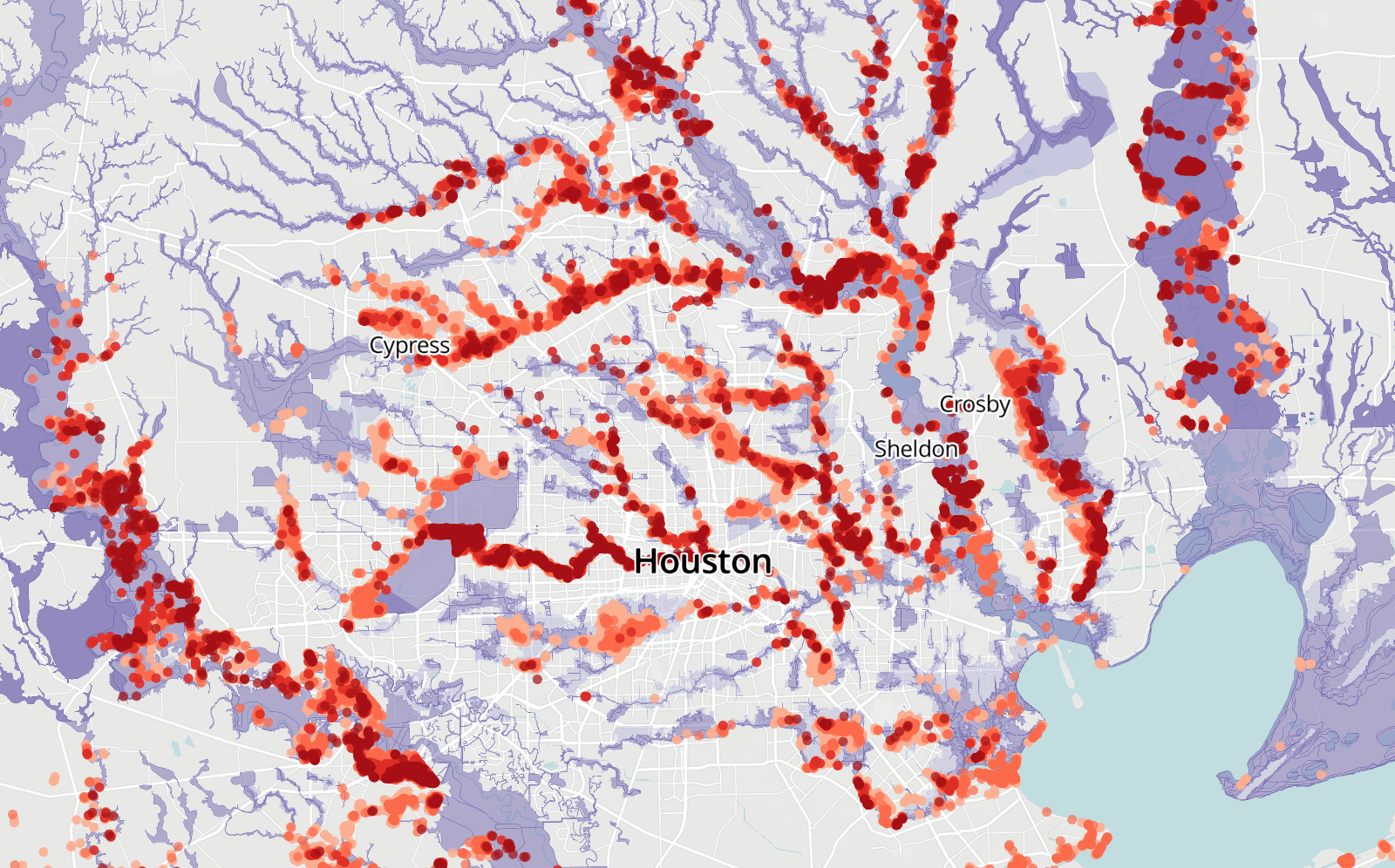 NOTE: This is a static image of the map. An interactive version can be viewed on Mapbox's site.