These naturalized citizens belong on the Texas voter rolls. A state review could have kicked them off.

This story contains audio.
My office has received information concerning your registration to vote. Your registration status is being investigated because there is reason to believe you may not be a United States citizen.
Josue Chaparro was stunned.
With his mother at his side questioning what it meant, he tried to make sense of the letter he had received from Smith County asking him to prove what he thought was certain.
Chaparro, a pharmacy student in Tyler who was a child when his family moved from Mexico, had become a U.S. citizen in 2016. His family had sought the help of a lawyer when he began the naturalization process several years back to ensure he did "everything by the book."
He had registered to vote at his naturalization ceremony, not long after he held up his right hand and recited an oath pledging allegiance to the country he had called home since he was 7 years old. Why then, Chaparro wondered, was the county voter registrar asking him to prove his citizenship?
His confusion morphed into frustration when he learned he was one of the almost 100,000 registered voters who state officials singled out for review using flawed data. Smith County has since agreed to hold off on scrutinizing the list of 297 individuals the Texas secretary of state's office initially identified as "possible non-U.S. citizens" on the county's voter rolls, and Chaparro is no longer facing a 30-day deadline to prove his citizenship so his registration isn't canceled.
But like other naturalized citizens across Texas, he's been unable to move past the state's decision to flag legitimate voters like him for review. Though Texas leaders regularly opine about the sanctity of voting, Chaparro grew up in a state with a history pockmarked by efforts to disenfranchise voters of color. And amid serious concerns that the voter rolls review will suppress the votes of immigrants, Republican Gov. Greg Abbott and Secretary of State David Whitley — appointed by Abbott to serve as the state's top elections officer — have defended shipping off lists of suspect voters to counties even though state election officials knew naturalized citizens would be swept up in the review.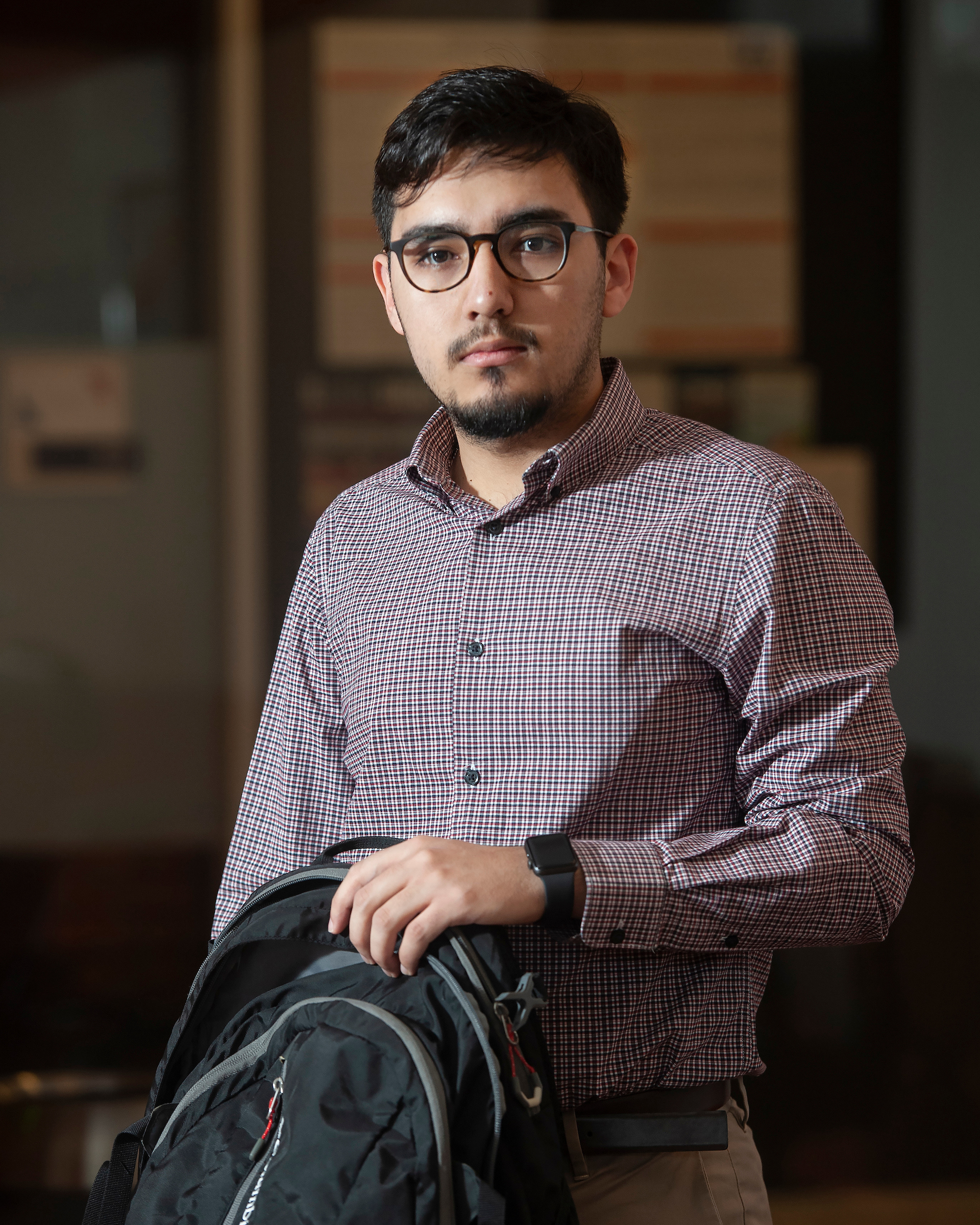 Josue Chaparro
And my biggest question was why is it mainly Latinos being the ones that were being questioned? To me, that's the biggest part that felt that was so targeted. That was where my feeling of being attacked came from. Because why was it mainly the Latino community?
The announcement of the state's review of the voter rolls came on a Friday afternoon, but news of the supposed noncitizens spread quickly.
The governor praised state officials for uncovering "illegal voter registration." Ken Paxton, the state's attorney general, promoted news of the review with the preface "VOTER FRAUD ALERT." The outcry crescendoed two days later when President Donald Trump used the review to falsely claim that tens of thousands of noncitizens had voted in Texas elections.
In reality, the state had matched voter records with a list of Texans who at one point in the last few years indicated to the Texas Department of Public Safety that they were not citizens when they obtained their driver's license or ID card. The methodology was fundamentally flawed because it would likely tag many U.S. citizens who had naturalized after obtaining those documents and weren't required to update the state about their status.
But as Republicans' unsubstantiated claims of voter fraud gained traction, Dallas County resident María García sat at her work desk feeling helpless. She let her head drop into her hands knowing she would be on the list.
Though she hadn't become a naturalized citizen until May 2018, life in the U.S. was all García had ever known. Her family left Durango, Mexico, for Texas when she was three months old, and García fondly recalled learning about the power behind a vote through mock elections at her elementary school.
García registered to vote at an event commemorating World Refugee Day, describing it as an uplifting moment that underscored how becoming a citizen had given her a voice. But the emotions surrounding that day seemed naive when she began to process what it meant to have the legitimacy of her vote questioned. She was an American, but she felt like a second-class citizen.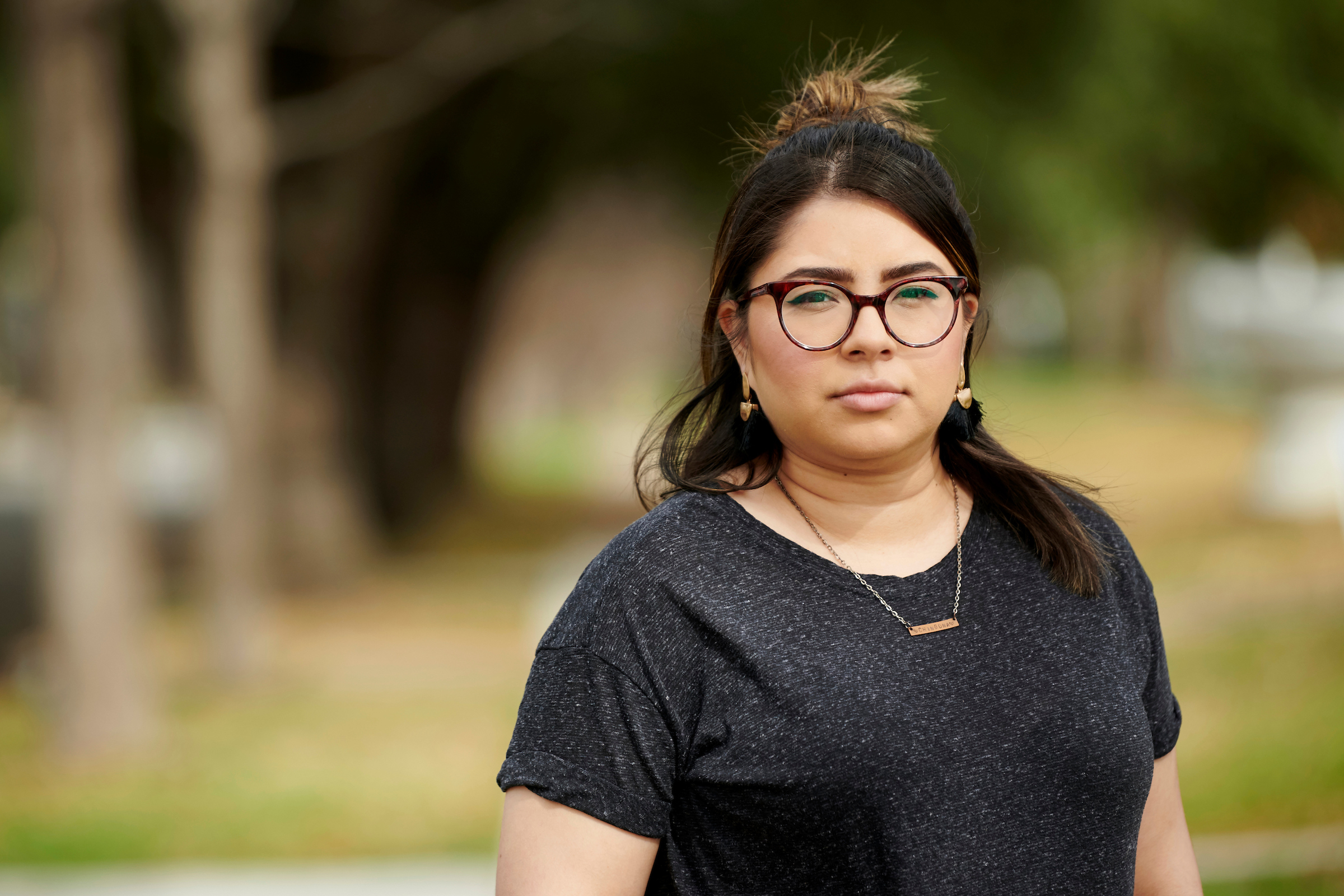 María García
It just it goes to show, right, that in a country that I really do call home I still feel, like, apart from a lot of different things. Oh, you know, now I can do X, Y and Z, but in reality it's, like, to a certain limitation. So it was just real disheartening to see that a state that I grew up in is also a state that is continuing to criminalize communities of color, communities that look like me and folks that just want to continue to advance and be a part of the democratic process altogether.
Within days of the state's announcement, counties across Texas mailed "proof of citizenship letters" to more than 1,000 voters the state had marked for review — many of them in error.
The letters led to confusion and frustration. One naturalized citizen who reached out to Wood County after receiving a proof-of-citizenship letter was at first told the letter could be fake. Facing a two-week deadline to prove her citizenship, another registered voter fretted over her inability to make the more than five-hour trip to her parents' home in Harrison County to retrieve her naturalization certificate. Tens of thousands of others had been wrongly flagged by the state. And some of them were now receiving letters indicating their registrations were safe.
Hanging over their turmoil was the uncertainty that came with the secretary of state's decision to hand over the list to the attorney general. In the weeks following the rollout of the review, the attorney general's office offered mixed messages on whether it had begun to criminally investigate voters.
But it was Paxton's initial willingness to characterize the state's list as proof of voter fraud that shook Julieta Garibay, a Mexican immigrant who discovered she was on Travis County's list of possible noncitizens.
Garibay had registered to vote two days after becoming a naturalized citizen last April, more than 20 years after coming to Texas as an 11-year-old with her mother and her sister. And while most Texans were contributing to the state's dismal turnout rates, she cast her first vote within a month. Less than a year later, Garibay — who like García is a named plaintiff in a lawsuit against the state over the review — was questioning whether she had unknowingly broken a law, as top officials were suggesting she had.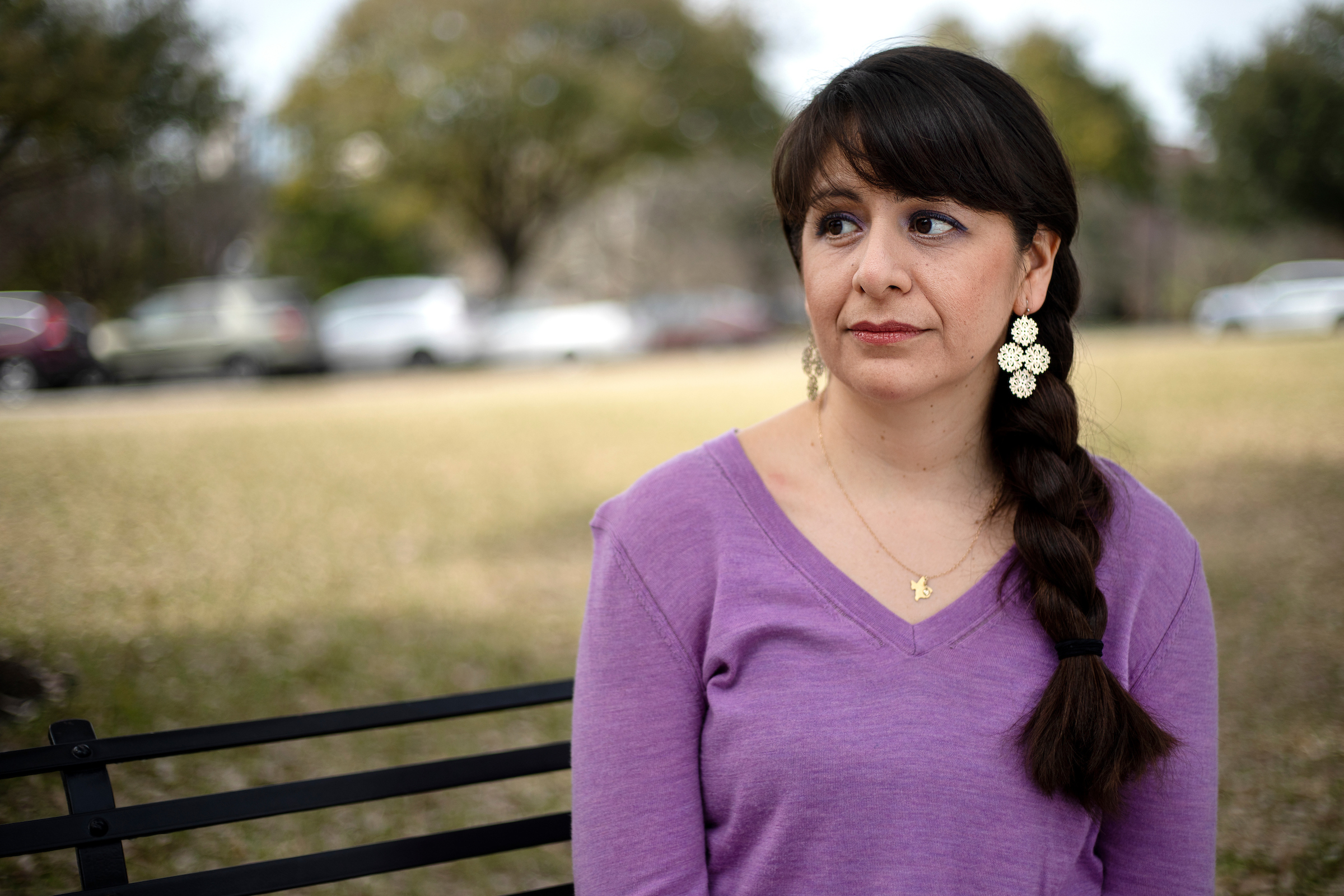 Julieta Garibay
Even though I'm a U.S. citizen now, I'm still a Latina, I'm still a woman in this country and therefore I still have to fight for my rights. I've been organizing for 15 years, and I know what it's like when our community gets those letters or those calls and you start questioning. I'm sure they went through the same process that I went through — Did I do something wrong? Am I going to go to jail? Should I not even vote because I'm going to have to deal with letters and calls or emails or being called a fraudulent voter?
It was the chilling effect civil rights groups, voting rights advocates and Democratic lawmakers feared would come to define the state's voter rolls review.
Naturalized citizens on the state's list likely found some solace in a court ruling that ground the entire review to a halt over concerns that "perfectly legal naturalized Americans" were burdened in ways those born in the country would not be.
Describing the review as a "mess" created by the secretary of state, federal District Judge Fred Biery bashed state officials for the "ham-handed and threatening correspondence" sent to naturalized citizens "which did not politely ask for information but rather exemplifies the power of government to strike fear and anxiety and to intimidate the least powerful among us."
"No native born Americans were subjected to such treatment," Biery wrote.
Opponents of the review are still waiting for a final decision from Biery on whether the state acted unconstitutionally. And some are looking to the courts for affirmation that this is the latest chapter in the state's long history of discrimination against people of color in elections.
But that court ruling will come too late for Alejandra Olvera's 19-year-old son.
He received a letter from Austin County demanding that he prove his citizenship. But speaking in front of a panel of state senators as they considered the secretary of state's appointment in early February, Olvera explained that her son's response to the county might not matter.
Alejandra Olvera at Senate secretary of state nomination hearing