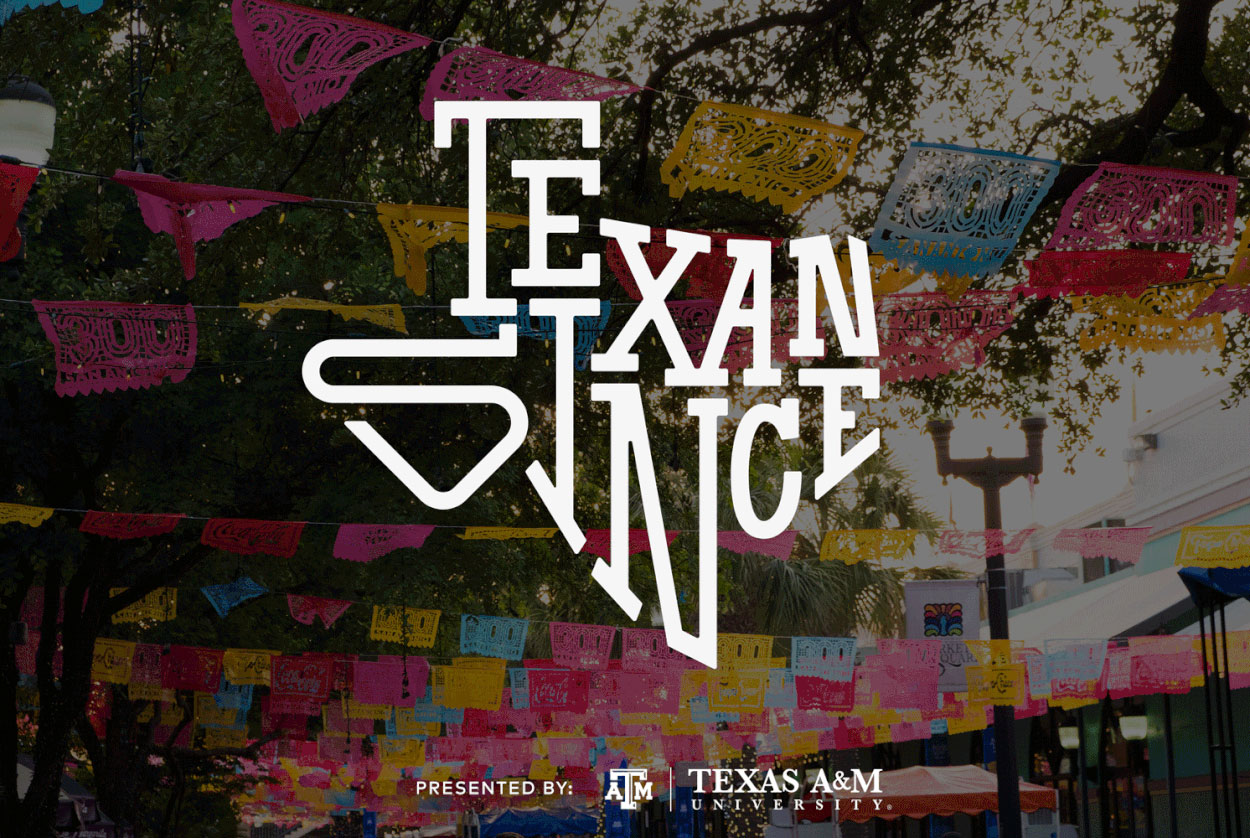 What we learned from #TexanSince
Hey Texas! I'm Elvia Limón, a North Texas native now residing in Austin, where I work at The Texas Tribune. As a lifelong Texan I know one thing for sure: Texans love Texas, and they're not afraid to tell others. We take pride in being part of a large state with great food, a diverse culture, southern hospitality and the fact that we were once an independent country. It's no doubt that Texans, both native and transplants, know their identity comes with a badge of honor.
We explored this collective identity along with hundreds of readers who shared their Texas origin stories through our #TexanSince project. Now we're taking what we've learned from these powerful stories and kicking off an even bigger conversation about what it means to be Texan — including our first-ever community mural at this year's Texas Tribune Festival.
If you're in Austin, we hope you'll also consider joining us at Open Congress on Saturday, Sept. 28, for a discussion with artists Cruz and Olivia Ortiz on the #TexanSince mural and how art can cultivate community.
Meanwhile, here's a recap of what we learned from the more than 480 readers who shared their #TexanSince stories with us so far.
How do Texans feel about our state? When asked what being Texan meant to them, readers talked about their sense of pride, their love for their community, our tasty food and our unique history.
Seventy-one people said they loved Texas' strong sense of community and how friendly Texans are.
Texas has good food, and 69 of our respondents referenced this. Many listed queso, Texas barbeque and pecan pie as their top Texas favorites.
Forty-one people said they identified with Texas' colorful history, including the six flags that flew over this great state.
Texas' diverse terrain lets residents lie at the beach, hike in the woods or walk through its underground caverns. This is why 38 readers said they strongly identify with Texas nature.
Thirty-four people said being a Texan is having a firm sense of place based on where you've lived, including the state's Hill Country, North Texas, Southeast Texas — the list goes on.
Texas has been home to some of the country's greatest musicians — Selena, Willie Nelson, Janis Joplin — and 23 people said that's why they love Texas.
Choose a theme below to browse select #TexanSince stories.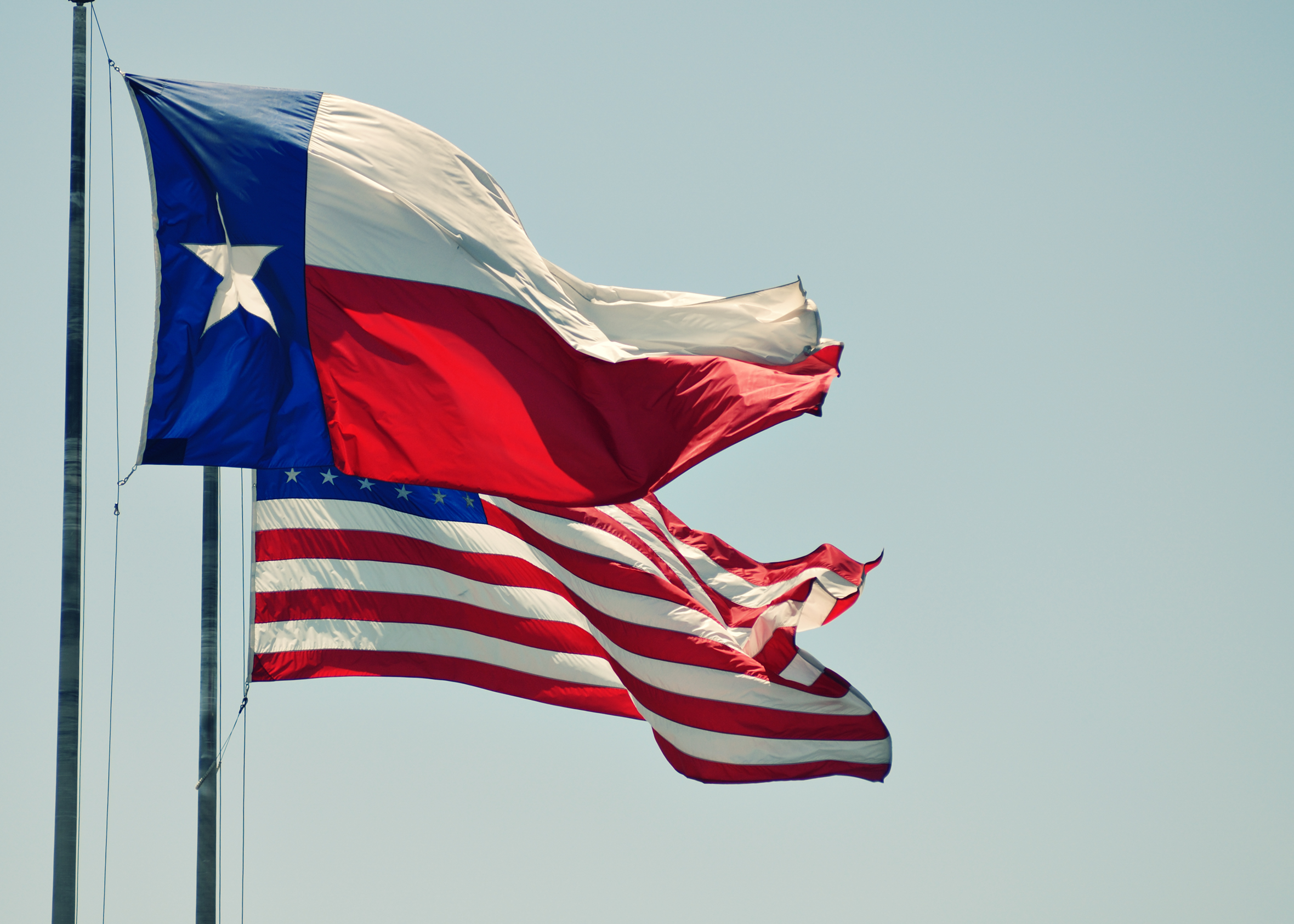 On Texas Pride
Unsurprisingly, the most common theme among our #TexanSince stories was on our sense of Texas pride. For Alexandra Hill, her sense of pride came after moving away from Texas in 2005. Hill says she found herself brushing off stereotypical questions from outsiders, like whether she had to ride a horse to school. After returning to Texas, Hill says she realized that "being Texan means accepting and celebrating my Mexican culture and being a resident of this modern state."
DID YOU KNOW?
We're not all cowboys: Texas may have a cowboy stereotype, cemented in fact and fiction, but what outsiders might not realize is that the state has some of the fastest-growing cities in the United States. In 2018, San Antonio grew more than any other city in the country when it pushed past the 1.5 million population mark. So like Hill, most Texans aren't riding horses to school.
Growing population: The state's population is also becoming increasingly Hispanic. A 2019 census estimate showed that the state's Hispanic population growth continues to surpass the white population growth. Hispanics are expected to become the largest population group in Texas as soon as 2022. The Hispanic population climbed to nearly 11.4 million last year — an annual gain of 214,736 through July 2018 and an increase of 1.9 million since 2010.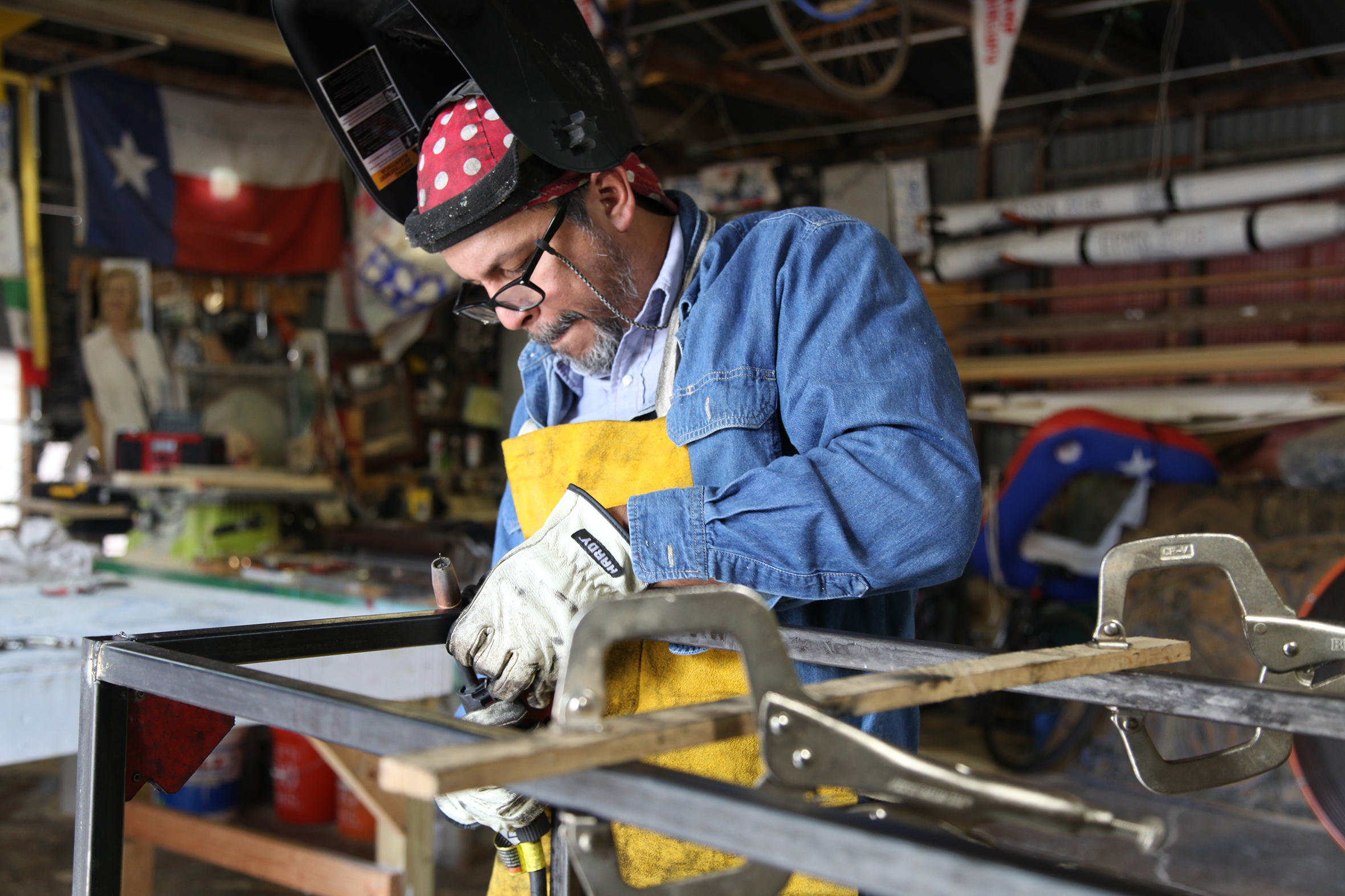 Community
Nothing compares to living in Texas: The state is bigger than any European nation. But while our state is vast, our sense of community is tight. Texas residents are known for being friendly and helpful, as many #TexanSince respondents noted. Jeff Pacheco of Houston said being a Texas transplant was not only an opportunity for a new career, but it was also a way to build new relationships.
DID YOU KNOW?
The friendship state: Texas is known as the "friendship state." But there's more to our 89-year-old state motto than being a place with lots of friendly people. Legend has it that the name came from a Caddo Indian word. The Spanish who settled on the land at the time began pronouncing the word as "Tejas," which eventually became "Texas," which is translated in the Caddo language as "friends" or "allies."
Birth of the mum: Short for "chrysanthemum," the homecoming mum is a uniquely Texas tradition that consists of ribbons, pennants, teddy bears, glitter and other decor attached to a giant corsage. The mum takes the place of a typical corsage exchange, except it's much, much bigger than a corsage. The homecoming mum began to appear in the 1930s, although the exact date is a mystery. High school students now flaunt their mums between classes and at homecoming games each fall.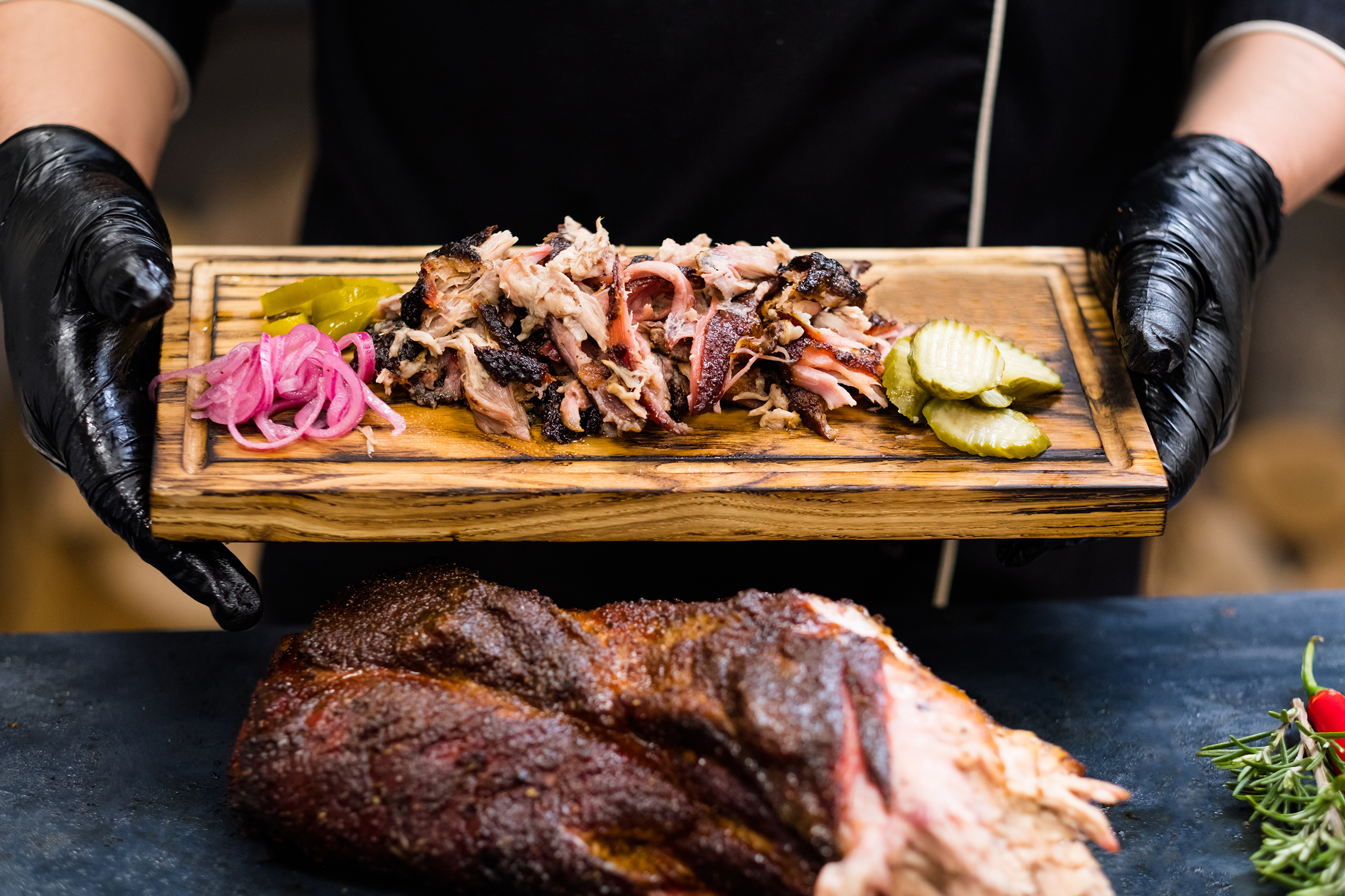 On Texas Food
Texas is a foodie state, with cuisines that draw from many cultures. You can get anything here, from Tex-Mex to Czech kolaches to Texas barbecue and more. Our state's good food is part of the reason why Emma Niewald of Irving loves living in Texas. She knows that living in the Lone Star State means being constantly surrounded by good meals.
DID YOU KNOW?
Texas invented some of your faves: The frozen margarita is a summer staple, and it's also a Texas original. The frosty cocktail was invented in Dallas by Mariano Martinez. Martinez said he got the inspiration for the frozen margarita machine after making a pit stop at a 7-Eleven. He made history when he realized he could use the Slurpee technique to make his margaritas. Martinez's frozen margarita machine is now at the Smithsonian Museum for the whole world to see. Other yummy Texas inventions include Dr Pepper, Whataburger, klobasnikys (also known as meat-filled "kolaches"), Frito pie, Blue Bell ice cream and German chocolate cake. Texas also claims to have invented the hamburger and the corn dog, but other states dispute these assertions.
Dallas is 2019's foodie city (and I'm not just saying that because I'm a native): Bon Appetit named Dallas its 2019 Restaurant City of the Year, giving Texans another reason to brag about our state's amazing food. Bon Appetit recognized Dallas for its community of highly ambitious chefs, hailing from different backgrounds, who are ditching large-scale restaurant group models for highly personal spaces.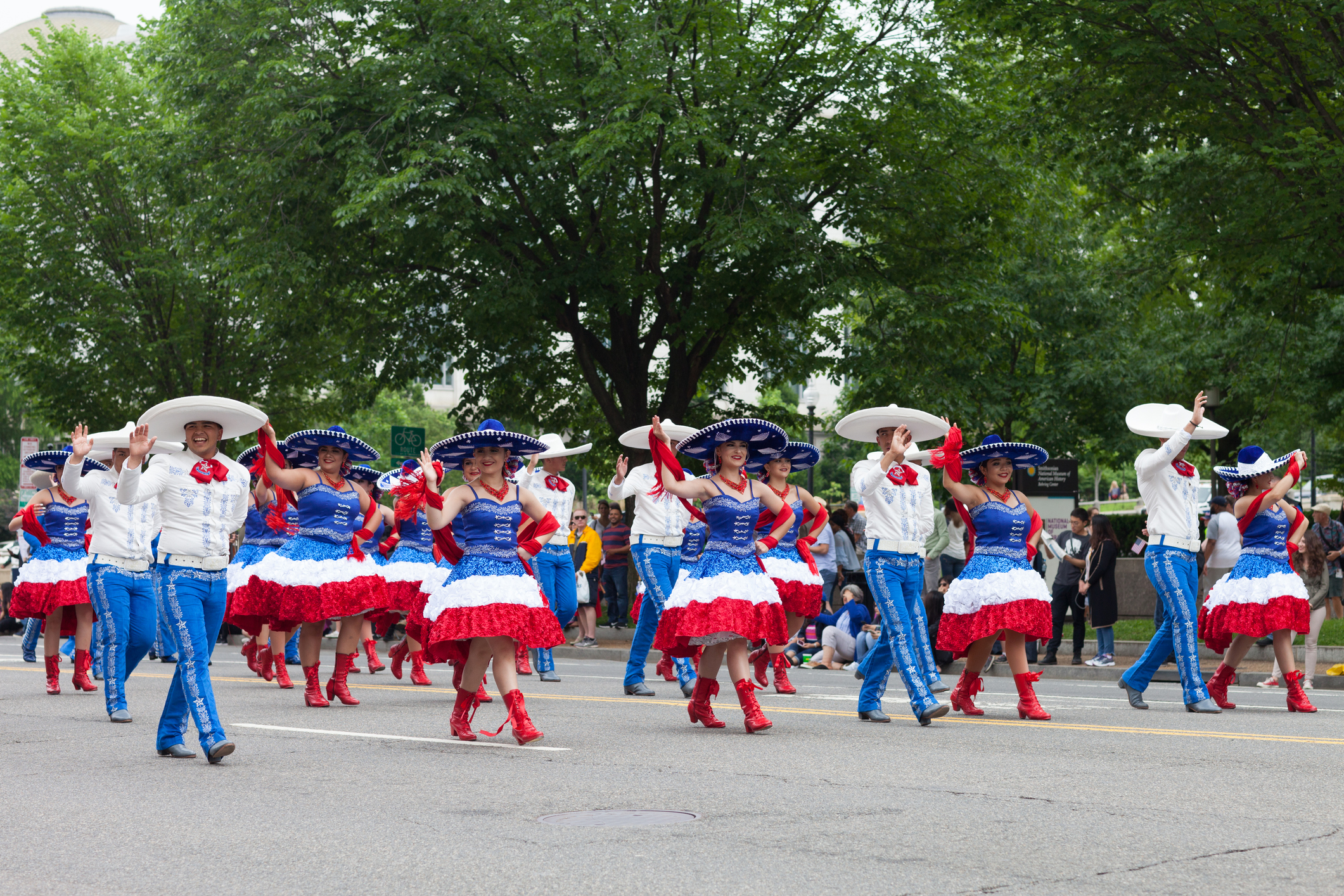 On Texas History
It's not rare to find a Texan bragging about our state's history or the fact that we were once a sovereign nation. And Texas' roots are incredibly diverse: Over nearly two centuries, the state was either entirely or partially controlled by France, Spain, Mexico, the Republic of Texas, the United States and the Confederate States. This is where we get the "six flags over Texas" slogan. For Lynn Hagan of Gause, independence is a big part of why she's proud to be a Texan.
DID YOU KNOW?
Our forefathers weren't all Texan: Sam Houston, Stephen F. Austin and William B. Travis all fought for our state's independence from Mexico. What some Texans may not know is that none of these men was born in Texas. Houston, the first president of the Republic of Texas, was born near Lexington, Virginia. Before moving to Texas, Houston served as Tennessee's governor in 1827. He moved to the then-Mexican territory of Texas five years later and helped secure Texas' independence. Like Houston, Austin was also born in Virginia. He first landed in Texas in 1821 after the Spanish allowed him to explore the land for a settlement, but that deal was broken after Mexico gained its independence from Spain soon after. He returned more than a decade later after being imprisoned by the Mexican government for allegedly trying to incite insurrection in Texas. He went on to become the Republic of Texas' first secretary of state. Travis, known for fighting (and perishing) in the Battle of the Alamo, was born in South Carolina. Before he died, Travis left Texans with the famous battle cry "victory or death."
Our Capitol is taller than the nation's: Everything is bigger in Texas, including the Texas Capitol in Austin. Surveyors in 1999 found that Austin's domed pink-granite building stands at 302.64 feet — 15 feet taller than the 288-foot-high U.S. Capitol. But just because we're taller than the nation's Capitol doesn't mean we're the tallest in the country. That honor goes to our neighbors in Louisiana, who have a 450-foot-tall Capitol in Baton Rouge.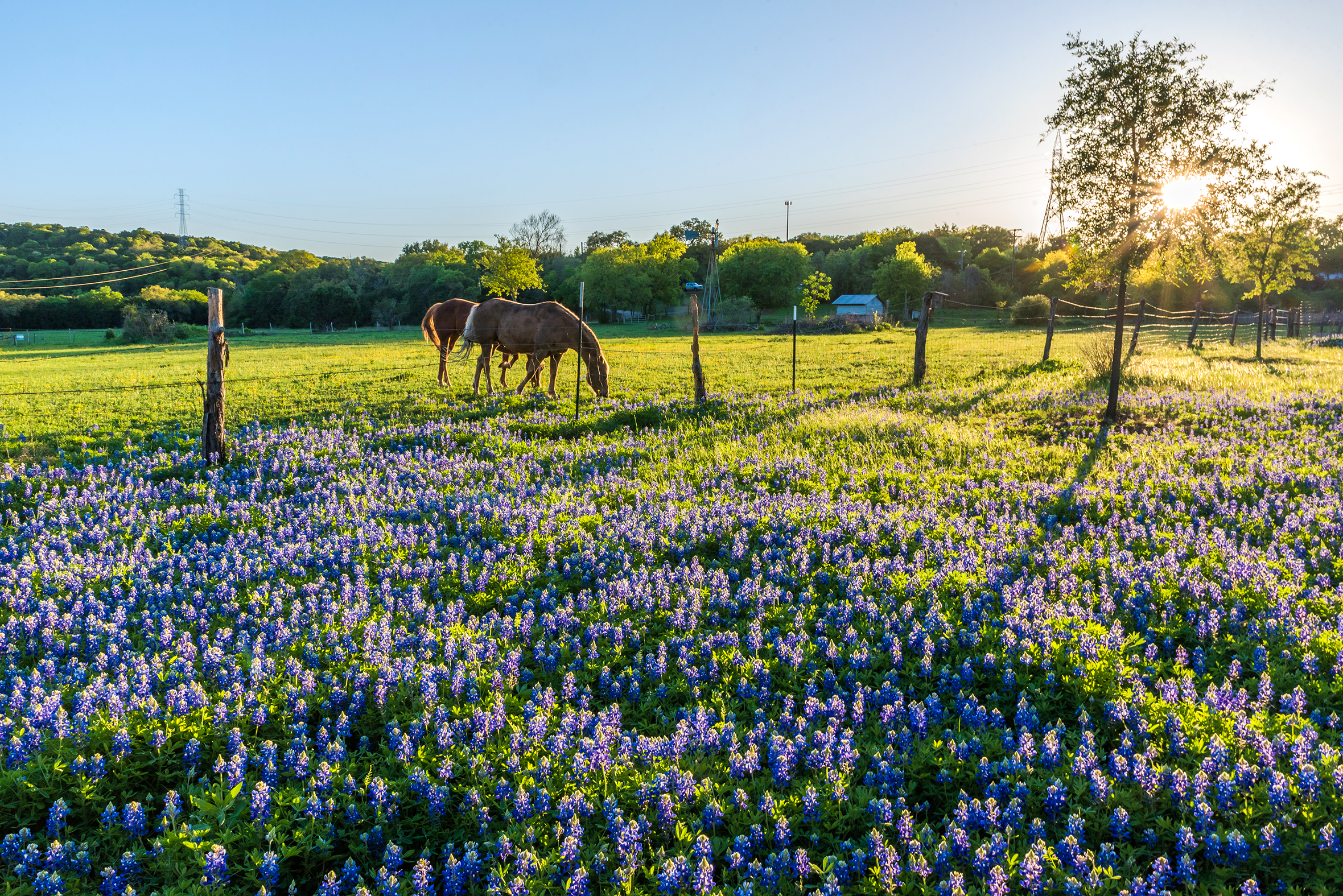 On Texas Nature and Places
If you don't like the weather in Texas, wait five minutes. And if you don't like the geography, drive an hour or two. Our state's massive size gives it a diverse geography. Texans may be bound under the same state flag, but it doesn't mean that we all live in the same environment. Outdoor enthusiasts can find a state park to their liking, whether they're hiking through the Big Thicket in Southeast Texas, biking through the trails of Caprock Canyons State Park in the Texas Panhandle or riding the Wyler Aerial Tramway at Franklin Mountains State Park near El Paso. Nathan Mattise from Austin said the state's differing regions are what he loves most about our state.
DID YOU KNOW?
Texas has one natural lake: Texans know lakes are the perfect way to cool down in the hot summer. And while many of these lakes look and feel like they've been around for centuries, most of them are actually man made. An exception to this is Caddo Lake, which encompass Texas and Louisiana. The lake was formed around 1800 when a logjam built up on the Red River. The jam, known as the Great Raft, created several lakes around the river, many of which have since disappeared. The lake has a diverse bird population, 86 species of fish and cypress swamps with trees up to 400 years old.
We are a bird paradise: Texas has the most species of birds of any state — more than 600. In a nutshell, the reason why all of these birds have homes here is our location, location, location. Texas' south-central position in the country makes it a perfect place to spot birds migrating from the eastern and western parts of the U.S. We also claim several species of migratory birds found primarily in Mexico. Texas' diverse geography also provides a wide variety of habitats for birds that may only be seen in certain parts of the state. However, your best bet for bird watching may be in Brazoria County in Southeast Texas, where more than 400 species have been documented.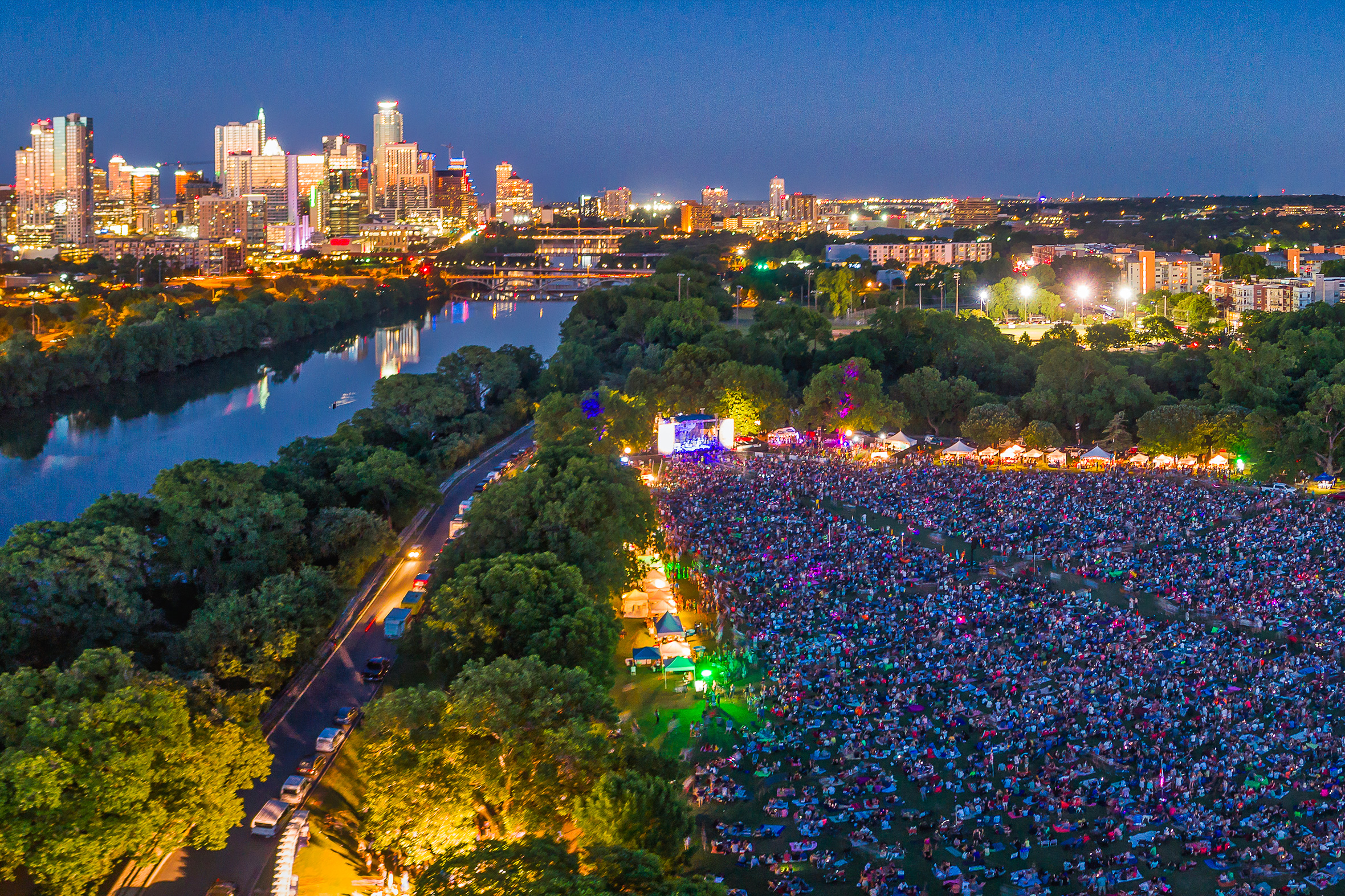 Music
Texas is home to some of the world's most talented musicians. We gave the world Beyoncé (you're welcome), Willie Nelson, Selena, Buddy Holly and Janis Joplin. Texas' music is as diverse as its people and geography. Different forms of music have cross-pollinated in Texas to create Western swing, which includes elements of country, blues, pop and big-band jazz. And the state's conjunto music is a combination of traditional Mexican music with polkas and other European musical influences. Donna Lipman of Austin, who is a musician, said the state's live music scene is one of her favorite things about living here.
DID YOU KNOW?
No Texas, no rock 'n' roll: Texas claims at least a partial role in the birth of rock 'n' roll. Texas native Buddy Holly inspired many other rock legends, including the young John Lennon, Paul McCartney and Eric Clapton. The Texas musician also influenced the name of the British rock group The Hollies.
Gruene Hall and its history: German and Czech immigrants built dance halls throughout Texas in the mid-19th and mid-20th centuries. These dance halls served as cultural and community centers, where residents gathered for meetings and to conduct business. The halls also served as a way for immigrants to interact with others who shared the same customs and interests. Some of these halls are still standing, and Gruene (pronounced "green") Hall is the state's oldest continually operating dance hall. The hall, built in 1878, has not changed since it was built. In its early days, Gruene Hall hosted everything from traveling salesmen to high school graduations to badger fights.
What's your #TexanSince story?
Tell us how long you've been Texan and what being Texan means to you by sharing #TexanSince on Twitter and Instagram.