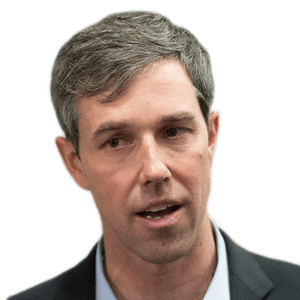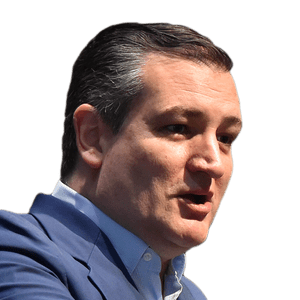 Here's how much Beto O'Rourke and Ted Cruz have raised in their midterm Senate race
The matchup between Republican U.S. Sen. Ted Cruz and Democratic U.S. Rep. Beto O'Rourke has emerged as one of the top U.S. Senate races nationally this year. A big reason for that is how much both candidates have raised since last year to fund their campaigns – $103 million collectively.
How much have the candidates raised?
| Candidate | Total raised | Raised by candidate | By affiliated PACs | Cash on hand |
| --- | --- | --- | --- | --- |
| Beto O'Rourke | $70.2 M | $70.2 | - | $10.3 |
| Ted Cruz | $33.4 M | $26.4 | $7.0 | $8.5 |
Note: Totals based on filed reports covering fundraising between Jan. 1, 2017 and Oct. 17, 2018. To prevent double counting of contributions, transfers from Ted Cruz Victory Committee to Ted Cruz for Senate and Jobs, Freedom and Security PAC have been excluded from any calculations. Cruz's cash-on-hand figure includes the current balances of all three of his groups.
Source: Federal Election Commission
Between Jan. 1, 2017 and Oct. 17, 2018, O'Rourke has raised $36.8 million more than Cruz, according to a Texas Tribune analysis of O'Rourke's and Cruz's campaign accounts and other entities that are part of Cruz's fundraising network.
Cruz and O'Rourke are taking very different paths in fundraising for the race. O'Rourke has sworn off support from political action committees and is doing all his fundraising through a single campaign account, where federal laws cap donors at $2,700 per individual per election.
Cruz's numbers take into account three groups: Ted Cruz for Senate, a re-election campaign committee; the Jobs, Freedom, and Security PAC, a leadership PAC; and Ted Cruz Victory Committee, a joint fundraising committee that sends contributions to the re-election campaign and his leadership PAC. Both direct donations to Cruz's campaign committee as well as transfers from the joint fundraising committee to his campaign committee are subject to the same contribution limits as O'Rourke's campaign account. The leadership PAC can receive up to $5,000 from an individual donor per year.
How has fundraising gone since the beginning of 2017?
O'Rourke announced his candidacy in March 2017. Cruz maintained a consistent, if not slight, fundraising lead throughout 2017. But when the campaigns filed their final reports before this year's March primaries, it was clear that O'Rourke had pulled ahead.
Cruz easily secured his party's nomination in March with 85 percent of the vote. He raised $2.5 million in the first quarter, based on an analysis of filings from his three committees. In July, he posted his largest contribution total since O'Rourke entered the race, raising $4.6 million across those committees. Cruz then reported raising nearly triple that in the most recent quarter, drawing $13.6 million between July and September. In the final report before the midterm election, Cruz reported raising $5.3 million.
Despite a less-than-commanding win in the Democratic primary, O'Rourke's fundraising has continued to surge. The campaign's April quarterly report showed it collecting $4.5 million in 45 days. O'Rourke reported raising another $10.4 million in the year's second quarter. After a massive pickup of $38.1 million in the third quarter – a record in a U.S. Senate race, according to O'Rourke's campaign –  O'Rourke has now raised more than twice as much as Cruz. In the pre-general report O'Rourke's campaign reported raising another $8.5 million.
Note: To prevent double counting of contributions, transfers from Ted Cruz Victory Committee to Ted Cruz for Senate and Jobs, Freedom and Security PAC have been excluded from any calculations.
Source: Federal Election Commission
Who has raised the most from out-of-state donors?
Cruz supporters have questioned how much of O'Rourke's haul has come from outside of Texas. As we explained in depth at the end of September, it's difficult to know which candidate is drawing more of its fundraising from out-of-state because many of the donations they report to the FEC do not include donor information.
Campaign finance reports show how much money is coming into a campaign and how that money is being spent. But federal law doesn't require candidates to disclose donors who give less than $200, meaning the sources of millions of dollars in contributions to both campaigns aren't reported.
Here's what we can tell from the reports: Both campaigns have raised millions from outside of Texas. And O'Rourke has raised far more than Cruz from donors giving less than $200.